CES 2016: Volkswagen Shows Off BUDD-e Electric Concept
CES 2016 was a necessary light for Volkswagen, who just yesterday was sued by the U.S. government for its diesel emissions violations that goes all the way back to the 2009 model. Indeed the past few months have been nothing but one bad news after another for VW. In its attempt to shift attention to the future rather than the past, Volkswagen at CES 2016 today unveiled its first-ever electric concept bus in the form of BUDD-e.
Over the fast few weeks, VW has been revealing teasers of the BUDD-e Concept that gave rise to a lot of speculation as to the form of the vehicle. But it turns out that the general public opinion of it being a minibus were actually true.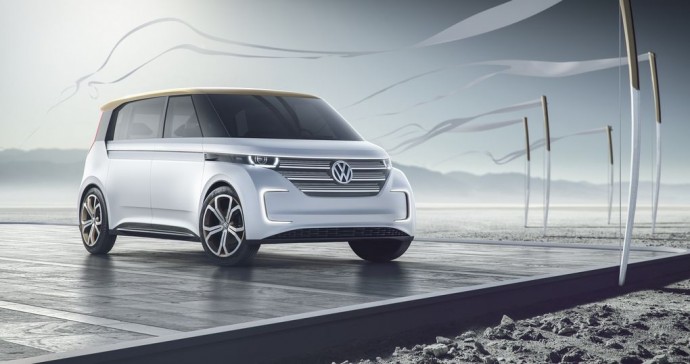 The electric van has a  101-kilowatt-hour battery that gives up to 373 miles of range. VW also stated that the BUDD-e can recharge up to 80% in 15 minutes.
The BUDD-e is based on Volkswagen's Modular Electric Platform designed especially for its electric vehicles. The design is such that the front and rear electric engines are pushed to the extreme ends of the vehicle leaving a lot of floor space for various activities. The battery pack is fitted under the floor, while the electric motors power the front and rear axels, similarly seen in Tesla's Model S and Model X.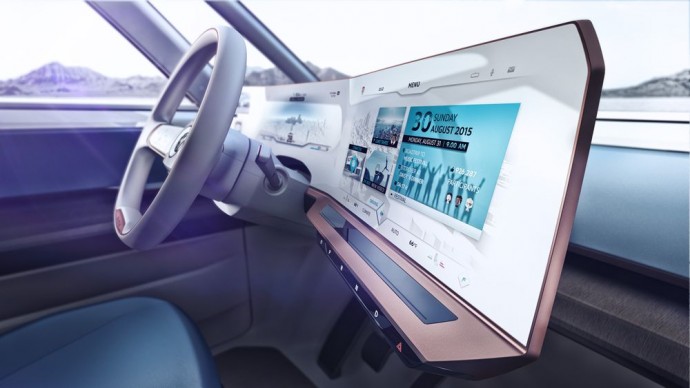 The EV isn't complete without being a connected vehicle. VW also said that the BUDD-e is designed to be connected to the 'Internet of Things', having the ability seamlessly communicate with other network-ready devices, both at home and work.
The BUDD-e is all about design, both inside and out. VW has tried to recapture the groovy, hippie van of the 70s and has brought Everything in the BUDD-e can be controlled by voice command, multi-touch or gestures. The vehicle will listen to you when you say "Hello BUDD-e". Gesture control allows BUDD-e to know when a passenger is rising to exit and will automatically open the door.
Furthermore, the vehicle features a 9.-inch touchscreen display in the centre front of the car, running VW's next-gen MIB infotainment platform. Wireless phone charging for front and back passengers are also included.
Volkswagen has impressed one and all with its spectacular design and vision for the BUDD-e Concept. Indeed, the company has managed, at least for the moment, to steer the public away from its past dieselgate scandal towards the future of automobiles. And an all electric vehicle is exactly what VW needed to do that.
---
---
---