Volkswagen Planning to Buy Back 115,000 Cars in US
Just a day after Volkswagen tried to move ahead by showing the future of automobiles with the unveiling of the BUDD-e Concept electric car at CES 2016, it looks like the the past just isn't willing to let go of the German carmaker. VW, which has been severely plagued by the diesel emissions scandal for months now, seems to be getting into a stickier situation in the US.
According to Reuters, a German newspaper reported that Volkswagen Group "assumes it will have to buy back about 115,000 cars in the United States."
Volkswagen had stated that at least 600,000 VW branded diesel cars in the US were affected with the 'defeat devices' that allowed the vehicles  to cheat emissions test. Since the news broke out, VW and the Environmental Protection Agency have been trying to reach an agreement on how best to fix the affected cars. The 2.0-liter vehicles, especially, were found to give off nearly 40 times the amount of nitrogen oxide (NOx) as is permitted by federal law.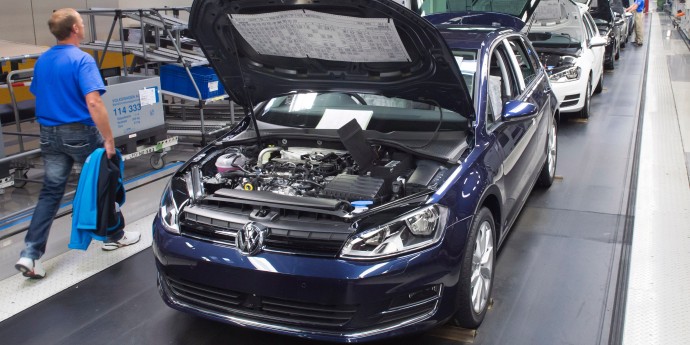 Though the scandal is a global one, with almost 11 million cars said to have been fitted with the defeat device, VW has found it especially difficult to meet the regulatory standards in the US due to stricter rules about NOx emissions.
At CES yesterday, VW brand chief Herbert Diess told Reuters that bringing older cars into compliance with the US regulatory standards will be an expensive affair for the company. "The intrusion into the car will be quite significant," Diess said.
Instead, Volkswagen is now planning to either refund the owner's purchase price or offer a new vehicle at a discounted price. The German paper, Sueddeutsche Zeitung, also added that cars that are not eligible for buyback will have to get "major refits" to reduce the NOx levels.
It looks like Volkswagen will need to really put all its hope on its upcoming electric cars to bring the company back from an ocean of losses that seems to get bigger and bigger as the days progresses. When will it end, we wonder.
---
---
---