Toyota Launches 2014 Land cruiser Prado SUV
Japanese automaker Toyota has unveiled the 2014 Land Cruiser Prado sport utility vehicle (SUV) with improved front end, upgraded cabin and a new safety feature.The upgraded SUV will be offered with two powertrain options including a 4.0L V6 gasoline engine that generates an output power of 202kW and 381Nm of torque, and a 3.0L four-cylinder turbo-diesel engine producing an output power of 127kW and 410Nm of torque.
The five-door SUV incorporates upgraded safety features such as rear cross traffic alert system, emergency brake signal and trailer sway control, which reduces the impact of wind and bumpy roads on a trailer while being towed. Other driving upgrades include improved standard suspension and kinetic dynamic suspension system packages that enhance both stability and ride comfort                           .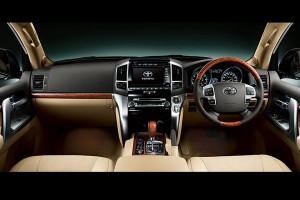 ---
---
---