Bentley Delivers World's First Ultra-Luxury SUV
Luxury car-making giant, Bentley, unveils the world's first ever ultra-luxury SUV called the Bentayga. The SUV is a delight for the power hungry, ultra-rich, and an object of envy for everyone else. With its gigantic presence, the SUV is surely going to dwarf any car that comes its way. And since Bentley is the first to launch the SUV ahead of Aston Martin, Rolls-Royce, and Lamborghini, it will surely enjoy all the glory for now.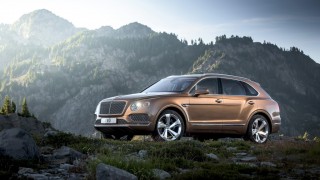 The SUV packs some serious power (no surprises here) with twin-turbocharged 6-liter 12-cylinder engines that's close to 600 horsepower and a 633 pound-feet torque that shoots this beast of a car from 0-60 mph in 4 seconds. With a top-speed of 187 mph, the SUV has the Porsche Cayenne Turbo S beat, as well as the Ford Mustang GT and the BMW M4, making it the fastest SUV on the planet.
Not only is the Bentayga all power, but it packs a brain as well. The car will deactivate 6 of its 12 cylinders when one is not burning its tyres, allowing for a more fuel economic drive. The start-stop setup is also modified so that the engine shuts off as you're coming to a stop. Also, at high speeds the engine will be idle when you take the foot off the gas, which makes the Bentayga at least 12 percent more efficient than its predecessors.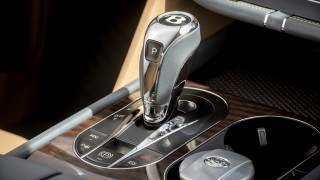 When it comes to luxury, the Bentayga is packed with high-tech features such as traffic sign recognition and cross traffic alerts. With the new 'Predictive Adaptive Cruise Control' feature, the car can adjust its speed according to speed limit changes spotted using navigation data and camera.
Of course, the feel of the car is everything. Once you close the doors and cut off the outside noise, you can truly experience royalty on the cool leather seats that offer massages, while looking up to the skies through the 14.5-square foot panoramic glass roof.
The question about whether the Bentayga can handle the rougher side of the streets is answered by CEO Wolfgang Dürheimer who says that it won't handle the Rubicon Trail, for example—but it'll handle the snow-covered path to a ski chalet just fine. The Bentayga is definitely not a car that one would drive over a rocky path or through a snow-storm, but customers would still like to have that as an option, if the need ever arises.
---
---
---