Tesla Will Now Swap Your Car's Battery in a Minute, But At a Price
Tesla being a pioneer of the independent electric-car industry has a lot of expectations to meet. Even though the company has excelled in bringing the fully electric car in the mainstream auto market, one thing that limits these cars was slow charging. However, now the company has taken the first step ahead in changing this scenario.
Rolling up its sleeves, Tesla is ready to kick off their battery swapping technology for the Model S electric vehicle that boost cars with a fully charged power pack instead of a slow charge. The company promises the 'battery swap pilot program' will allow Tesla car owners replace their Model S's battery "in less time than it takes to fill a gas tank."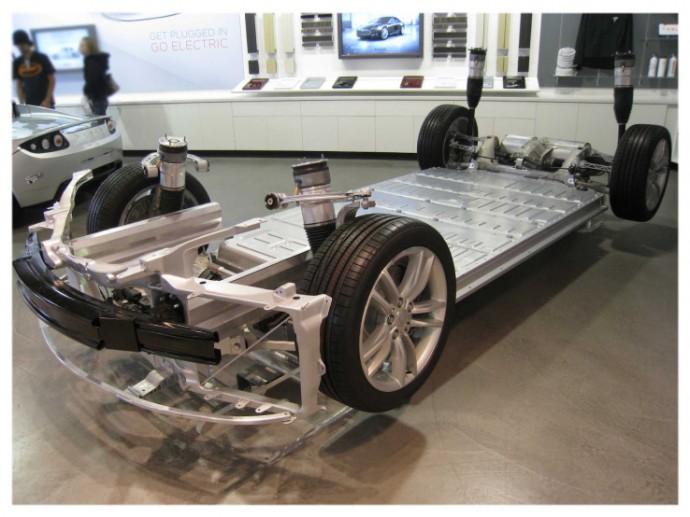 Basically, this program will allow users to swap out their battery instead of charging it whenever they are on the road providing them with an option for a quick fill up which, according to the company, would take less amount of time as opposed to filling up a standard car with gas at the station.
The company says the whole process can be done in under three minutes, but with changes to the vehicle design. However, right now, swapping your battery needs an appointment. The upside, though, is that Tesla says the cost of the swap "will cost slightly less than a full tank of gasoline for a premium sedan."
The point of the program is to determine whether the users will be ready to pay money instead of the free charging for a faster service. Usually, electric cars sell on the idea of less fuel expense. However, there is a quite a good chance Tesla's rare loyal customers get excited about trading that extra cash for a little more convenience, especially when the long trips are a part of the plan.
---
---
---