Top 5 Extreme Motorcycles That Will Blow Your Mind
When we think of motorcycles, we picture Universal Japanese Motorcycle (UJM) – the silhouette pioneered by these bikes of the '60s came to define what a motorbike looks like. However, there's another world of motorcycles that skew from the norms and embraces the extreme and unusual. Reminding us that aerodynamics and fast driving are just not what motorbikes are about and there are still plenty of ways to have fun with bikes.
We are listing top five extreme motorbikes in the world:
5. 1916 Traut – Extreme Classic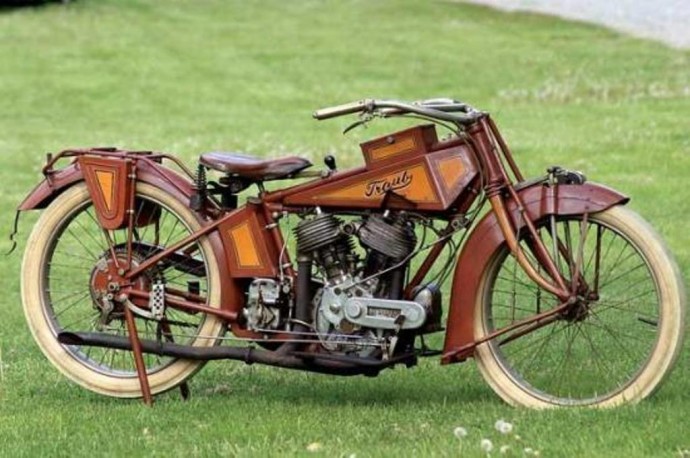 Found hidden in a bricked-up wall in Chicago 47 years ago, the 1916 Traub motorcycle is still a mystery. Found in 1968, the Traub was bought in 1972 by Bud Ekins, famous as Steve McQueen's stuntman. Ekins later sold the Traub to collector Richard Morris, who then sold it to Walksler in the mid-1990s. The Traub is now one of the 'crown jewels' in Walksler's collection of 240 classic American motorcycles. The bike is unique. For example, a close inspection of the rear brake reveals a dual-acting system with a single cam responsible for pushing an internal set of expanding shoes while pulling an external set of contracting shoes. As far as Dale knows, this single can and twin brake system has never been used on any other American motorcycle. The Traub has provoked more questions than it has provided answers. But one thing is for sure; this is a unique, one-of-a-kind classic American motorcycle.
Price – Not For Sale
4. Dodge Tomahawk – Extreme Acceleration
This Dodge Tomahawk is a very unique motorcycle that uses 10 cylinders, 90 degrees V-type engine. It can reach 350 mph (560 km/h) when it's on top speed. The mighty Dodge can produce 500 horsepower (370 Kw) @ 5600 rpm. It uses a simple 2-speed manual transmission. Having four wheels instead of two, the Tomahawk is actually a handmade quadricycle.
Price – Rs. 3,40,27,125 ($550,000)
3. Harley Davidson Circa 2020 – Extreme Concept
This Harley Davidson concept, designed by Miguel Cotto, looks like it came straight out of some sci-fi novel. The unbelievable concept is dated for 2020, and has an 883cc engine for power and the familiar roar of the Harley. So, if that's how Harley is going to look like in 10 years, I don't want to die before seeing it. Then there's the sleek design, hubless wheels and the overall look, all indicators to a motorcycle of the future. The design is nearly Tron-like in execution. The wheel hubs are, in fact, huge bearings.
Price – Not Decided
2. BRP Can-Am Spyder RS-S – Extreme Design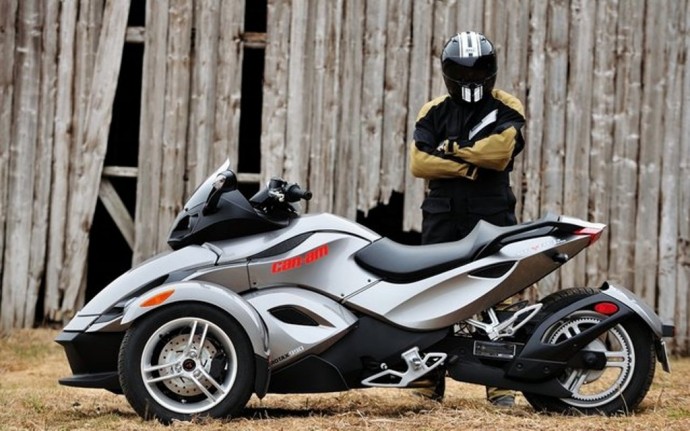 This amazing machine is also called a backward trike (yes, it has got three wheels) and is has become one of the most favourite cult bikes in the urban cities. The Spyder's RS-S spinoff offers gas-charged Fox Racing front suspension that works in conjunction with ABS, power steering, and traction and stability control hooked into a 998-cc V-twin Rotax engine pumping 106 hp. This Canada-built oddity is possibly the techiest way to hit the road on three wheels.
Price – Rs. 10,20,710 ( $16,499)
1. Kawasaki Ninja H2R – The Ultimate Bike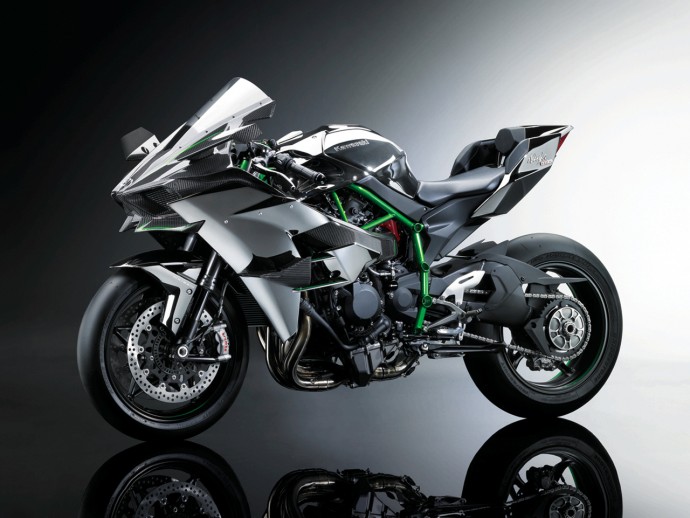 The Kawasaki Ninja H2 is a 'supercharged supersport' class motorcycle in the Kawasaki Ninja Sportbike series. Its engine is a 'compact design similar to power units found in the supersport category.' And the only way to pack big power into a small package is to supercharge—to stuff into a modest-size engine all of the fuel-air mixture of a much larger engine. The chassis has trellis construction, and the bodywork, which must be right for high-speed stability, comes from the wind tunnel featuring a variable-speed centrifugal-type supercharger. With a claimed 300 horsepower (220 kW), the H2R track-only variant has 50% more power than its nearest rival, and could greatly exceed the production motorcycle top speed of nearly 200 miles per hour (320 km/h) held by the Suzuki Hayabusa.
Price – Rs. 48,55,924 ($79,000)
---
---
---