The Ixion Jet Ditches Windows to Give a Panoramic World View
One of the most enjoyable part of flying in an aircraft is watching the world below. Imagine sitting on a plane, hurtling through the air at almost 900 kilometres per hour, with a 360-degree panoramic view around you.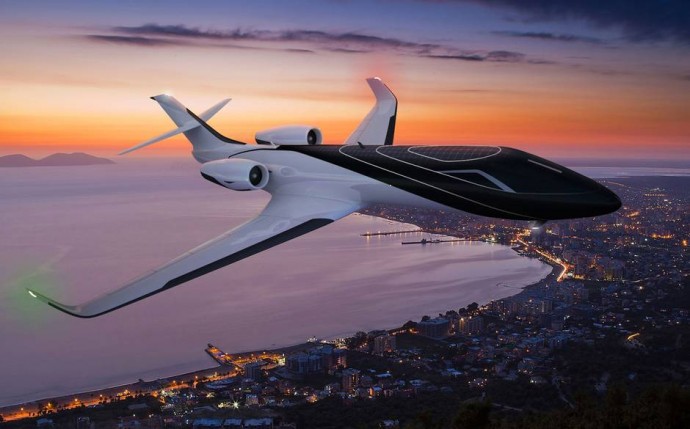 French design agency Technicon Design released renders showing its proposed Ixion Windowless Jet, a private jet that is completely devoid of windows in its fuselage. In their place, screens would installed on the interior walls of the cabin, displaying footage of the panoramic view outside. And thats not all if passengers don't want to see the sky, they could request that the scenes on display be changed to show film footage, video conferencing interfaces or various other forms of imagery.
The user experience is greatly enhanced by directly engaging the passengers with the environment outside, to the point of exhilaration by giving an unhindered panoramic view from the inside," said Gareth Davies, Design Director at Technicon, in a press release."Parallax barrier technology allows the passengers to see different views at the same time on the same screen.
Technicon Design states that removing windows from aircrafts will reduce their weight, thus reducing fuel and maintenance costs and giving designers greater opportunities to enhance and beautify their interiors.

There are other aircrafts which are exploring similar ideas of transparent cabins. In 2012 at the Paris Air Show, Airbus presented an aircraft with an interior fuselage made of displays. And earlier this year, Boston engineering firm Spike Aerospace unveiled a windowless supersonic jet with displays. Spike Aerospace planes, too, would feature thin screens that could display surrounding vistas, screen films and work presentations.
---
---
---