Jaguar Land Rover is Building A Self-Learning Intelligent Car
The high-end Jaguar Land Rover (JLR), a Tata group's flagship, is building a cutting-edge technology to develop a truly intelligent self-learning vehicle that will offer a personalized driving experience and help prevent accidents by reducing driver distraction.
Using the latest technology and artificial intelligence, JLR's are building a car that will offer an all-inclusive array of services to the driver, using a new learning algorithm that recognizes who the driver is and learns their preferences and driving style.
The intelligent car will recognize the driver when the smartphone or other device in their pocket are connected through wireless connections and by the time the driver has opened the car door, the mirrors, steering wheel and seat settings will all be set to the individual's preferences. The cabin will be pre-set to the desired temperature – and be intelligent enough to change it if it's snowing or raining.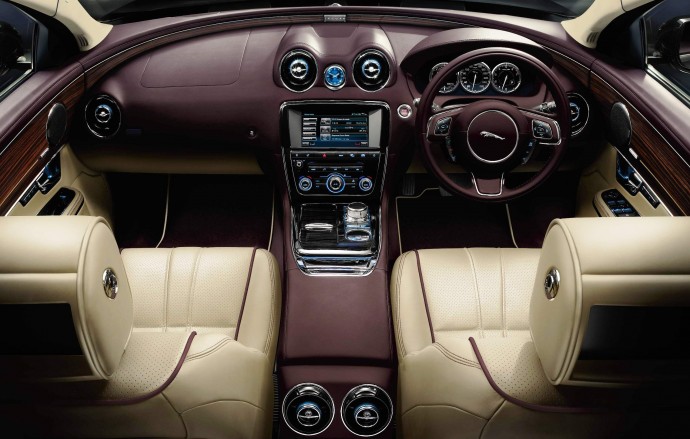 The software also applies its learning abilities using wide range of variables including your calendar, the time of day, traffic conditions and the weather to predict driver behavior and take over many of the daily driving problems, allowing the driver to concentrate on the road ahead.
Through what they call it the 'Smart Assistant', the car will also review the driver's schedule for the day and intelligently pre-set the navigation depending on traffic conditions to avoid delays and problems. It will also be able to predict your next destination based on your schedule. The self-learning car will also know if you are going to the gym, and will have learnt that you prefer a certain temperature on the way there to warm-up, and a different temperature to cool down on your way home.
It will be intuitive when it comes to an individual's driving style in a range of traffic conditions and on different types of road. Tata said that personalised experience would also not be limited to the car owned by the driver, the car will recognise the driver and passengers and offer them the same preferences learned by their vehicle at home.
JLR, bought over by Tata Motors back in 2008, has been at the heart of Britain's automotive industry and known for its technology innovations in automobile industry. Also JLR, recently, launched a new virtual windsheild for racers to practice like the real race.
---
---
---