BMW i8 Concept to be Showcased At Auto Expo 2014
BMW is now all set to showcase the kid in town in the form of the new BMW i8 a successor to the very popular i3 launched earlier. Now those of who thought i3 was fast, i8 tends to up the game a notch. It promises to not only be fast and have impressive handling, but also to be exceptionally fuel-efficient—in the right circumstances, though. Following the trend of the i3, the i8 is the second model in the "i" lineup of BMW plug-in cars.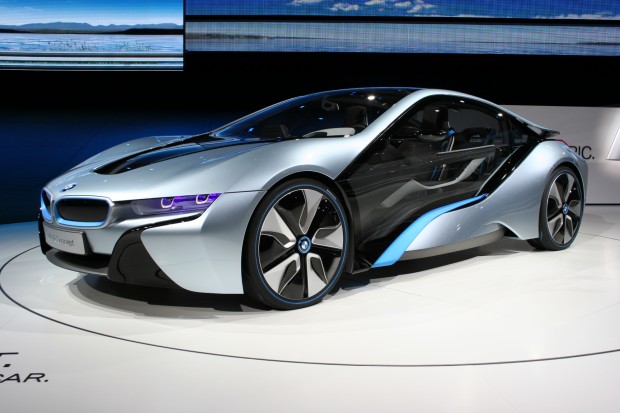 First unveiled as the Vision EfficientDynamics concept car at the 2009 Frankfurt Motor Show, the i8 sports coupe is fitted with two entirely separate power trains, meaning there are 2 different mechanisms which help drive this beast. An electric motor draws energy from the battery to drive the front wheels, where as the rear gets the power from a turbocharged 1.5-liter three-cylinder engine. Along with this power the couple also provides fuel efficiency similar to a V8 or a V10 engine.The result is a light and fast coupe that BMW has said will accelerate from 0 to 62 mph in less than 5 seconds, and reach a top speed of more than 150 mph.
The car seems to be tailor made for those who love speed without the need of much bulk and off course for those who have infinitely deep pockets as this will cost twice as much as the i3,which itself was no where near to be classified as an affordable car.
Mean while, you can check out our first drive review video for the i8's younger brother BMW i3 here.
---
---
---