2013 Skoda Octavia Launches Today
The new 2103 Skoda Octavia is launches today. Skoda will launch the new Octavia with three engine options, a 1.4 liter TSi engine offering peak power of 140 PS and 250 Nm of torque which will be mated with a 6 speed manual gearbox. The second variant is a 1.8 liter TSi engine offering 177 Bhp peak power and 250 Nm torque which will be mated to a 7 speed auto DSG gearbox. The third variant of 2013 Skoda Octavia is a 2.0 TDi engine capable of 150 bhp peak power and 320 Nm peak torque. This will be offered in two options, one mated to a 6 speed manual gearbox and the other mated to a 6 speed auto DSG transmission.
Safety features of the new 2013 Octavia include ABS, Lane Assistance, Fatigue detection System, Adaptive Cruise Control, 9 Airbags, Intelligent Light Assistant and Traffic Signal Recognition. The new Octavia also has a new Skoda logo which will be seen on all upcoming models while it will be the first Skoda to sport daytime running LED lights.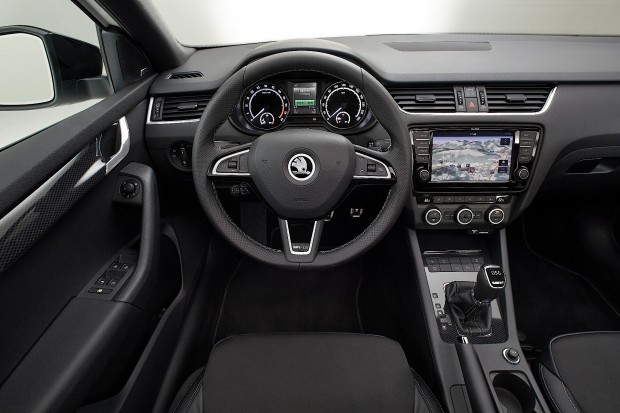 The Expected price of Skoda Octavia is INR 14.5 lakh to 19 lakh. The Skoda Octavia will be competing with the cars like Chevrolet Cruze, Toyota Corolla Altis, Renault Fluence and the Volkswagen Jetta. Stay tuned for more coverage.
---
---
---