Bugatti Chiron Pictures Released Ahead of Geneva Motor Show
Bugatti is finally ready to unveil the successor to the Veyron, called the 'Chiron', which will debut at the 2016 Geneva Motor Show that will commence two days from today. The $2.6 million hypercar is named after Louis Chiron, who is regarded as the most successful Bugatti works driver and "the best racing driver in the world in his time," according to a Bugatti press release.
Now, we finally have some official images of the Chiron in action and there are very few words that one can find to describe something as spectacular as this hypercar. No doubt, the Chiron is going to be one of the stars at the Motor Show and will draw the crowd in huge numbers. Who wouldn't want to see this beauty up close and personal? Check out the pictures and try not to bite your hand while you do.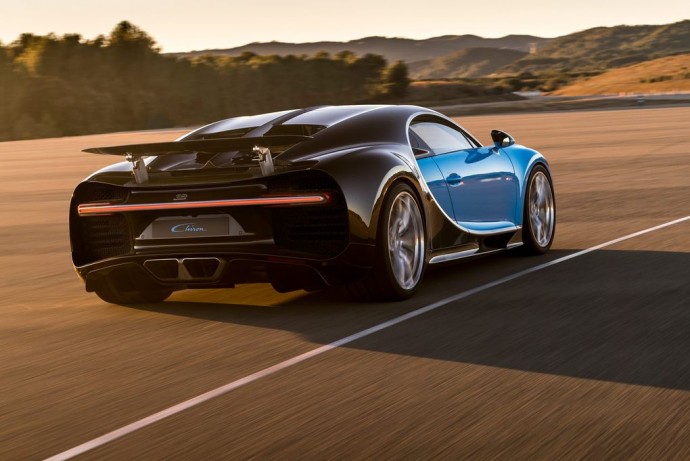 According to Bugatti President Wolfgang Dürheimer, the Chiron will "make the best significantly better." This statement holds true for the Chiron packs 1,500 horsepower with electric turbochargers. Additional carbon fibres will likely reduce the weight as compared to its predecessor. Furthermore, the weight when tied with power will push the hypercar from 0-60 mph in 2.5 seconds, with a top speed of 288 mph.
---
---
---