Mini Unveils the 2016 JCW Convertible
We love seeing Mini Convertibles on the street and the company behind it has just made the streets prettier with the unveiling of the new Mini John Cooper Works Convertible. The world's only premium convertible in the small car segment will hit dealerships on 5th March, 2016. It also happens to be Mini's fastest and most powerful Convertible yet.
The new Mini Convertible carries forward the tradition of a Mini, keeping the aesthetics intact and yet adding a sportier feel to it. The stretched lines provide an elegant look and keeps the nose end of the Convertible smooth and curved. The front end comes with some extra grilles and intakes.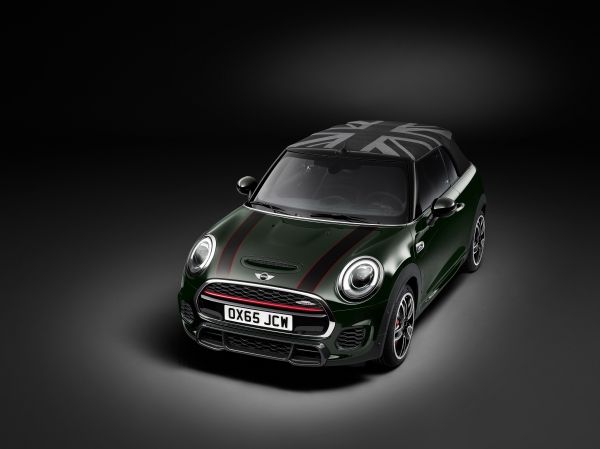 The soft top is fully automatic this time and is purely electrically powered – a first for the company. In keeping with its British heritage, it is also available as a MINI Yours roof complete with unique integrated Union Jack graphic. Other options include the Always Open Timer, automatic air conditioning with convertible mode and the MINI Connected rain warning function. Cutting-edge drive and suspension technology, an extremely rigid body structure and a fully integrated rollover protection ensure that driving is fun as it is should be when riding a Mini Convertible.
Coming back to just how fast and powerful this little package is, the Mini Convertible sports a 2.0-litre turbocharged 4-cylinder engine that churns out about 228bhp, a 38bhp increase over the Mini Cooper S Convertible. In terms of speed, the Convertible can jump from 0-62 mph in 6.6-seconds with a top speed 150mph.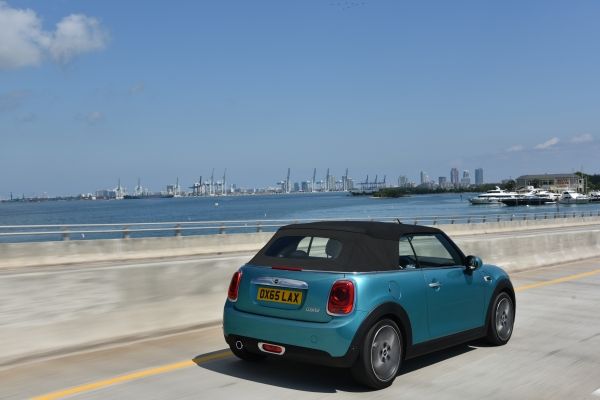 The Mini John Cooper Works Convertible will make its debut at the New York Motor Show in March 2016 and will go on sale in the UK from April. The price starts at £26,630 with a manual gearbox, and £28,205 with the auto.
---
---
---