Porsche's Electric Mission E Set to Take on Tesla's Model S
Porsche wants to take on Tesla with its own electric car that is scheduled for a 2020 unveiling. After teasing the Mission E pure electric in September, Porsche is going ahead with production of the vehicle. The Volkswagen-owned German company said that it will spend $1 billion to make the Mission E possible.
Among other things, the Mission E is said to jump from 0-100 km/h in 3.5 seconds and has a range of 300 miles on a single charge. Meanwhile Tesla's Model S currently dominates the electric car industry. The Model S features a 85 kWh battery pack and has a range of 265 miles.
The Mission E was first showcased at the Frankfurt Motor Show in September. The car also features eye-tracking and gesture-control functions. Other accessories include an 800-volt charger that juices up the battery to 80 percent in 15 minutes. And the vehicle can optionally be recharged wirelessly by induction via a coil set into the garage floor, Porsche said.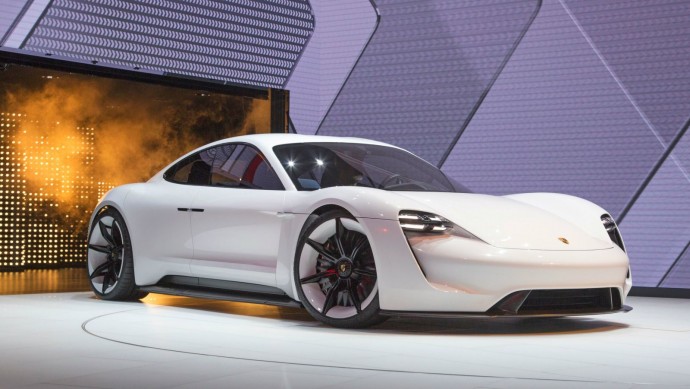 This news provides a little respite for Porsche's parent company, Volkswagen, from the ongoing emissions scandal that has been giving nothing but bad news ever since it began. Just a couple of days ago, Ulrich Hackberg, a senior executive at VW-owned Audi, resigned over his link to the emissions issue.
Both Audi and Porsche are keen on going the electric route. VW itself has been pushing for electric cars ever since its diesel engines have been caught cheating emissions tests.
---
---
---