Delhi to Restrict Cars From January 1 to Curb Rising Pollution
In a city where traffic rules are brazenly disobeyed, the Delhi government has announced a number of measures to curb pollution levels starting January 1. Among the measures, the one that has got the whole city in a twist is the rule to have each private vehicle to ply every other day.
Basically, the Delhi government declared that cars will run on the streets on alternate days depending on whether their licence plates end in even or odd numbers. Call it a rash, hasty decision by the Delhi government a day after it faced backlash over not taking active measures to solve the pollution problem.
This method is by no means a new one. Popularly known as road spacing rationing, the method is followed in many countries, like Beijing, and in various forms. However, implementing this method in Delhi could be a painful affair since over 2 million vehicles would need to be kept off the road each day.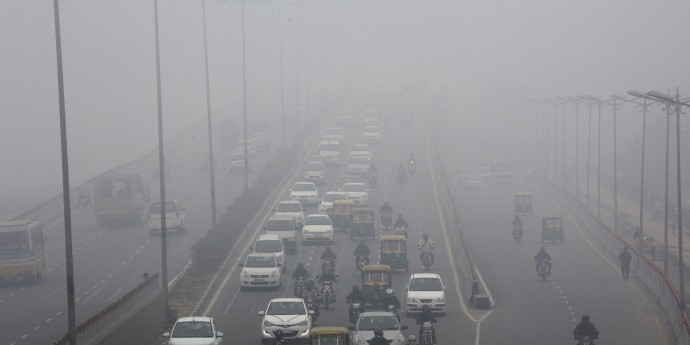 "We are talking about implementing this plan in a city where no one is ready to follow basic traffic rules," said a senior government official.
The decision taken at a meeting headed by chief minister Arvind Kejriwal will not apply to CNG buses, taxis, auto-rickshaws and emergency vehicles. Officials said that even-numbered cars will run on even days and odd number will ply on odd days.
Pollution levels in Delhi are extremely high and the numbers are indeed terrifying, but one wonders whether this odd and even method is a decision that the government has jumped to without taking into consideration the sheer logistics of it all. We'll just have to wait for the new year to see how this method plays out in Delhi. Let us know what you think about the governments decision in the comments below.
---
---
---