6 Concept Cars That Should Have Been Made
Sometimes, carmakers can have brilliant, creative ideas for a car, and a lot of times those ideas don't translate into production for a number of reasons ranging from cost to road laws. There are some classic, retro cars that found a lot of love by car enthusiasts everywhere, but never quite made it. Here are some of them.
2002 Lincoln Continental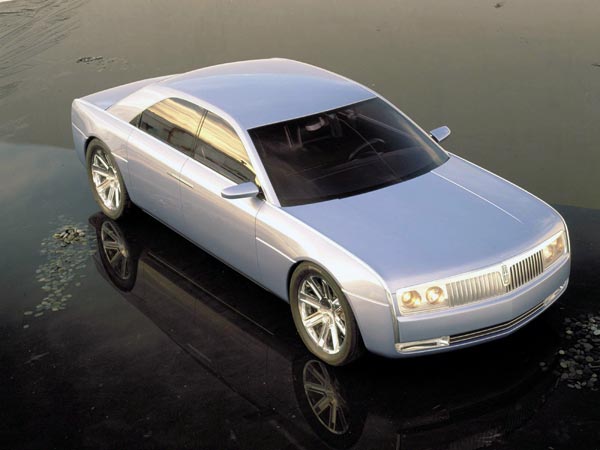 Few cars have aged as gracefully as the 1961–63 Lincoln Continental. The sedan's clean, restrained lines became an icon of modern design and defined Lincoln style for decades.
The 2002 Lincoln Continental debuted at the Los Angeles Auto Show in January 2002 showed that Lincoln still had style and heritage with clean lines and suicide doors, creating the classic Lincoln look. But soon after the Auto Show, Ford Motors announced that the production of the Lincoln Continental was cancelled.
2001 Volkswagen Microbus Concept
The idea behind the VW Microbus was bring smiles on peoples face. Introduced at the 2001 Detroit Motor Show, the Microbus took a look at the 1950s original. The minivan was fitted with a 3.2-liter narrow angle V-6 engine. With retro looks and a positive family appeal, the Microbus was a dream minivan for the time. Why was it never built? VW knew it had a potential hit on its hands, but getting the concept's shape to meet modern safety standards and fit onto the corporate van chassis proved too difficult, and the idea was scrapped.
Jaguar XK180

TheJaguar XK180 was a concept car created to celebrate the 50th anniversary of the XK car and to show the world the skills of Jaguar stylists, craftsmen and engineers. It had a 4.2 litre supercharged V8 engine developing 450 bhp and 605Nm of torque. The XK180 could jump from 0-60 mph in 4.5 seconds with a top speed of 180 mph.
Despite it's incredibly gorgeous look, the XK180 was too much of a stretch to make it road legal.
Ford Shelby GR-1 Concept
This beautiful piece of machinery was among the best Ford ever unveiled. Everything about the Shelby GR-1 cried out exquisite. The pure, shiny silver coupe was powered by a 6.4-liter, 605-hp V-10 engine.  While the 2013 Shelby GT-500 is a great looking car, it still fell a little wanting when compared to the Shelby that was never made.
Cadillac Sixteen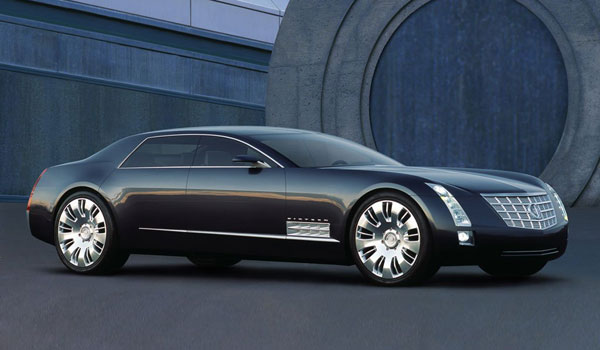 The Cadillac Sixteen was first presented in 2003. Equipped with a 32-valve V16 engine displacing 13.6 liters and producing a horsepower of 1000 and 1000lb of torque, the Sixteen evokes Cadillac's heritage in a modern  manner with 24-inch tires, a luxurious cabin and an all-glass roof, not to mention the extensive use of crystals for both interior and exterior.
Cadillac never went ahead with the Sixteen, but one can see its influence in all other successive cars since.
Jaguar C-X75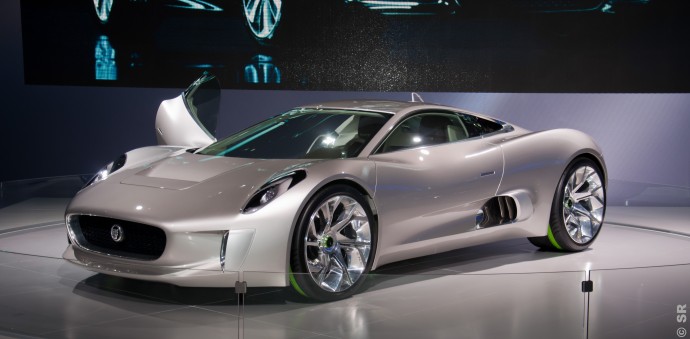 We end the list with a car that so spectacular that it was featured in the latest James Bond film but never actually made it in real life. The Jaguar C-X75  is a hybrid-electric, 2-seat, concept car produced from Jaguar which debuted at the 2010 Paris Motor Show. The car is powered by four 145 kW (194 hp) electric motors – one for each wheel – which produce 780 hp (582 kW) and a total torque output of 1,600 Nm. The C-X75 has a top speed of 330 km/h (205 mph) and push from 0 to 100 km/h in 3.4 seconds.
The super car never made it to production due to the global economic crisis. Seven of the cars, however, were made especially for Spectre, where the villain Mr. Hinx (Dave Bautista) is seen driving it in a chase sequence involving Bond's Aston Martin DB10.
---
---
---