Bugatti Chiron to be Unveiled at the 2016 Geneva Motor Show
Bugatti is finally ready to unveil the successor to the Veyron, called the 'Chiron', which will debut at the 2016 Geneva Motor Show. The car is named after Louis Chiron, who is regarded as the most successful Bugatti works driver and "the best racing driver in the world in his time," according to a Bugatti press release.
There are no official images or details about the Chiron as of now, though the brand brags that it has received more than 100 orders for the upcoming hypercar. However, this spy shot gives a fantastic look of the car that is said to be the "most powerful, fastest, most luxurious and most exclusive production super sports car."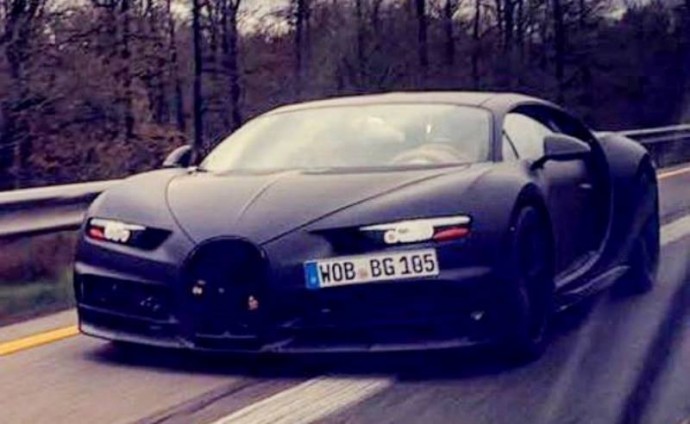 The Chiron borrows design elements from the Vision Gran Turismo Concept. The grille remains the brand's venerable horseshoe. The narrow headlights squint to create an aggressive face. The hood now comes to a point at the front that sharpens the appearance.
According to Bugatti President Wolfgang Dürheimer, the Chiron will "make the best significantly better." This statements hold true for the Chiron packs 1,500 horsepower with electric turbochargers. Additional carbon fibres will likely reduce the weight as compared to its predecessor. Furthermore, the weight when tied with power will push the hypercard from 0-60 mph in 2.5 seconds, with a top speed of 288 mph. We'll have to wait till the unveiling at next year's motor show for a better look at the Chiron.
---
---
---