Audi is Working on an Electric SUV
Everyone must be tired of hearing about the Volkswagen emissions scandal by now. The scandal that also plagued Audi hasn't seen any ray of light as of now. Both Volkswagen and Audi know that winning back the consumer's trust is not going to be an easy task, but the company is taking positive steps to do just that.
Audi is looking to take on Tesla's Model X with its own fully electric SUV with about 250 miles of range that should be ready in 2018. Currently, Tesla is reigning in the electric car market with the Model S that was launched three years ago, and the Model X crossover SUV that was launched last month.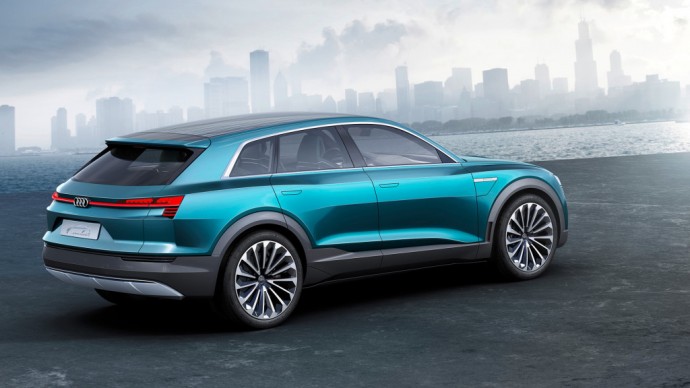 Audi's own SUV does sound like the Model X, except the former won't come with falcon doors, and will go for a simpler design to attract a lot more potential buyers. "The trick here is to build a car that a lot of customers want to buy," says Scott Keogh, Audi's head of US operations.
Audi earlier promised fans by teasing a concept of the Audi  R8 e-tron, but eventually released the A3 Sportsback e-tron plug-in. The Volkswagen-owned company wants to embrace batteries and go greener. And the timing is right for a company that is trying to get its head out of the dirt.
Audi's electric SUV will bank on the fact that it gives a 250 mile range, similar to the Model X, which will cover just about any trip you take. But for longer journeys, customers will need some reassurance, which is why Audi also plans on a nationwide network of 150-kilowatt charging stations, which will be powerful enough to fill a 95-kWh battery to 80 percent full in 30 minutes, much like Tesla's Supercharger network.
---
---
---