The eRR is BMW Motorrad's Experimental Zero-Emission Motorcycle
In a time where emission scandals are plaguing the automobile industry, its nice to know that work is being done to actually create vehicles that are eco-friendly and safe for the environment. This is why BMW has revealed a new Motored they've been working on. The eRR is an experimental vehicle, created as a project with the Technical University of Munich, embodies an idea of an electric powered supersport motorcycle made by BMW Motorrad.
A couple of years ago, BMW showed the groups visionary and sustainable approach with the i series that included the i3 and i8 vehicles and their revolutionary design principles (aluminum chassis and passenger cabin made from carbon fibre). BMW Motorrad's C evolution proved "that zero emission, riding fun and practicability do not exclude themselves," says BMW Motorrad.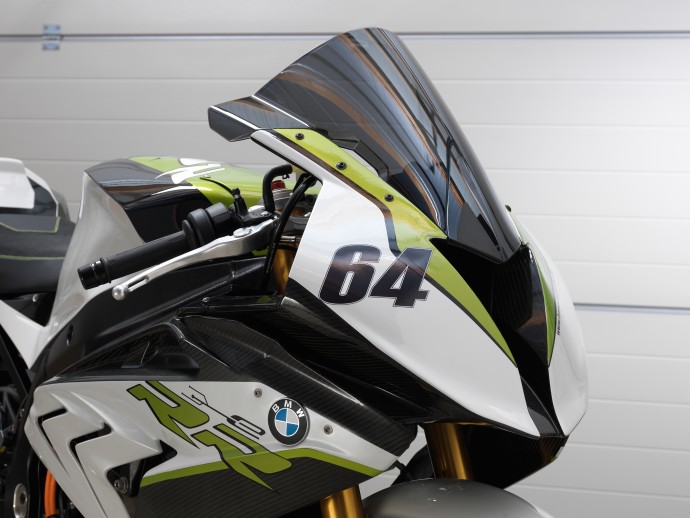 BMW's experimental vehicle, the eRR, takes a step forward to show the possibilities of an all-electric drive in a supersport motorcycle. The eRR borrows from the S 1000 R in design and chassis technology.
Stephan Schaller, Head of BMW Motorrad, emphasizes: "Since their market launch, the RR is giving the creeps to motorsport athletes. In acceleration, handling or topspeed – the RR is setting standards. However, acceleration on the first metres, up to 50, 60 kph, is the point, the RR's 199 bhp have to admit defeat by another BMW product: the C evolution with its electric drive. We asked ourselves: What happens when combining a sport motorcycle and an electric drive? The experimental vehicle eRR brings the topic zero emission and electric drive on a new, more fascinating level."
Nothing else has been revealed about the eRR. No motor power figures or battery size, nor any other specs. It's still nice to know that automobile giants like BMW are embracing electric transportation.
---
---
---