Ever Ahead With The New Porsche 911
Porsche has unveiled a thing of beauty with the new 911 Carrera S. The company has presented two variants of the new 911 – the Carrera S and the Carrera S Cabriolet – on its website in a fully interactive 3D experience. If you ever had a picture of what your dream Porsche would look like, then the new 911 probably comes closest to that. So without further ado here's what you need to know.
Design

One of the main attractions (apart from the car itself) is the new innovative lighting concept of the 911. The Porsche's Dynamic Light System (PDLS) allows the main front lights to swivel left or right depending on steering angle and vehicle speed. The dynamic cornering light provides illumination on bends, when turning.
The front of the 911 Carrera S has a new sportier shape. With a downward sloping roofline and tapered side windows, the 911 is low, wide, and flat, which is everything a Sports car needs to be. The rear end of the car looks wider and more imposing. It is also where the engine sits.

Performance
The Carrera S comes with a Biturbo flat-six engine with sports exhaust system that delivers high torque even at low engine speeds, and a maximum torque over a range of 1700-5000 rpm. The engine of the S models with larger superchargers and a unique exhaust system, shows the future of Sports Cars. As a biturbo, the drive has two chargers with charge-air cooling and two especially compact turbochargers.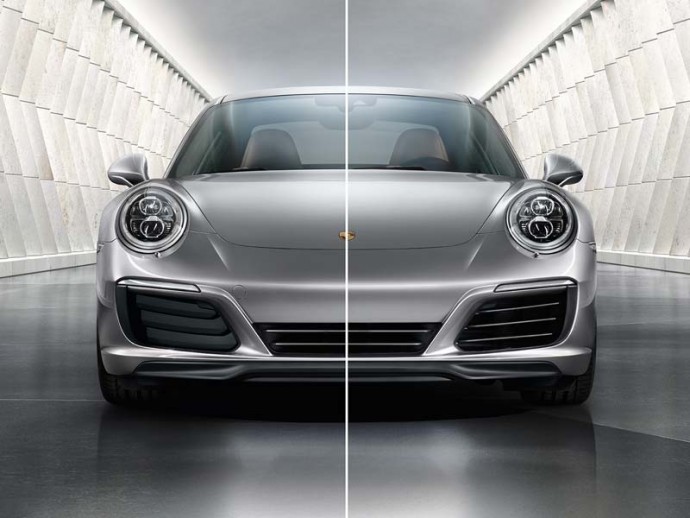 The S models are designed to reduce fuel consumption in everyday driving. The air flaps close automatically while driving, reducing drag, and if necessary, the air flaps open and ensure optimal cooling of the engine.
Driving Dynamics
Driving stability is increased by virtual extension of the wheelbase and agility is enhanced by the simultaneous steering of the front and rear axles. With smaller turning circles and more dynamic steering behaviour on bends, this makes for a smooth drive.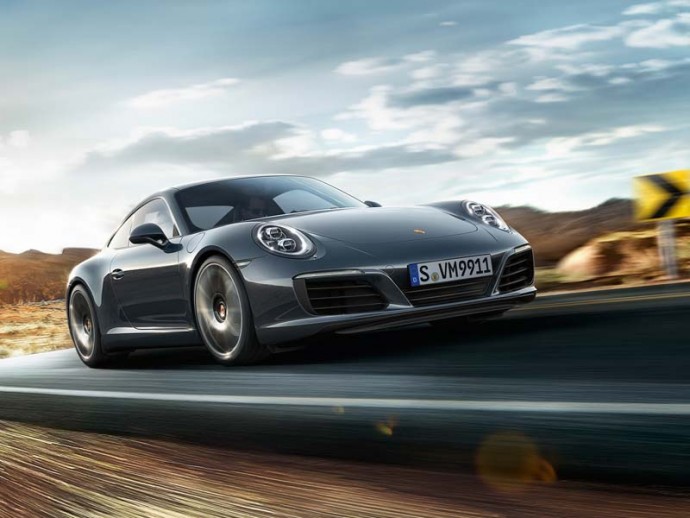 The Carrera S models can continuously regulate the damper force for each wheel according to the road's surface condition with the new Porsche Active Suspension Management (PASM).
The interior sports design combines style and comfort with a sports steering wheel that "speaks the language of racing". Other Features of the Carrera S include Mobile-phone preparation, voice control, Apple CarPlay, Wireless Internet Access and Porsche Connect Apps.

---
---
---