Pope Francis Rides in the Cutest Popemobile Ever
The reason Pope Francis is so adored is because of his humble nature. His level of cuteness just skyrocketed when he arrived in the United States at the Joint Base Andrews on Tuesday. The Pope was then seen waving to his people in a modest black Fiat 500L, perhaps the cutest popemobile ever.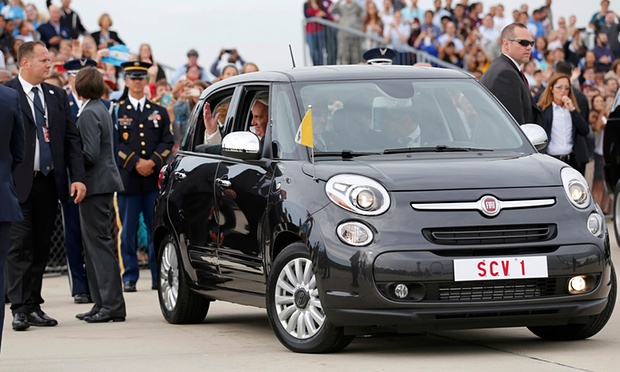 The pontiff has been known to ditch the pleasures of bulletproof limousines for a simple bus or a compact car to get closer to his adoring crowd. Last year in August, the Pope visited South Korea and chose to be driven in a locally built Kia Soul to the surprise of many who expected a religious figure such as him to be driven around in the best of luxury cars.
Fiat took to twitter to express its joy on watching the Pope ride in their mini MPV.
#blessed?https://t.co/AViaYZigjb

— FIAT USA (@FIATUSA) September 22, 2015
The picture below says a lot more about the Pope than words can. The Fiat 500l, though dwarfed by the President's security brigade, still stands out for the right reasons.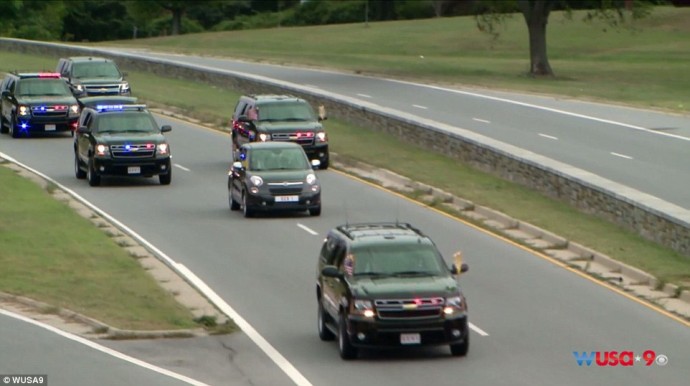 Back in Rome, the Pope rides in a blue Ford Focus, which is a stark difference from what his German predecessor, Pope Benedict, used to ride in  – a Mercedes Popemobile.
The Vatican has reported, however, that the Pope will not ride in the Fiat 500L for the rest of his visit in the United States, and will instead be riding in a modified Jeep Wrangler, which is another product by Fiat Chrysler Automobiles.
While the Pope enjoys his little pleasures, the security concerns for the Pope become tricky as these humble cars are not as safe as a bulletproof popemobile. Pope Francis' desire to be close to his people means that the security service needs to balance between respecting his wishes and keeping him protected at the same time. All we can say is that this Pope surely knows how to make an entrance.
---
---
---