Mercedes-Benz GLC SUV Revealed Ahead of Launch
Mercedes-Benz GLC is one of the most-anticipated vehicles to come out of the German automobile powerhouse's stable. And before the release, the luxury carmaker has teased the model that has gotten its fans excited. Some official sketches have been disclosed by Mercedes-Benz, which is said to be of the mid-sized SUV, GLC SUV. The car bears a resemblance to the C-Class model and is reminiscent in size, styling and packaging to the C-class variant.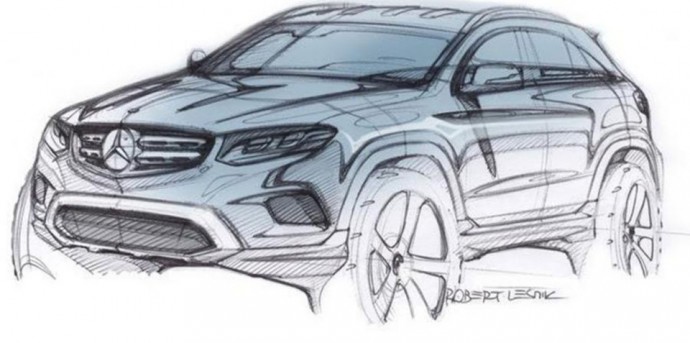 Mercedes-Benz GLC SUV will launch in a few variants. The low-level model will boast a turbocharged 2.0-liter four-cylinder engine that churns out 241PS power and 229 foot-pounds of torque. On the other hand, the high-end version will pack a twin-turbocharged 3.0-liter V6 machine which produces 329PS at 354 of torque. All the models will come along with seven-speed or nine-speed automatic transmission. The GLC variants will house Air Body Control air suspension system with a full range of safety assist systems.
The automaker has promised to GLC's efficiency to be 19 percent higher than the GLK model. It is slated to unveil at June 17, and will hit the showrooms by the end of 2016. The all new GLC SUV will compete with the likes of Audi Q5, BMW X3, and Lexus RX.
---
---
---