The Coolest Police Cars in the World
Supercars are awesome. So when the law gets their hands on one of these road rage monsters, you may need to think twice before trying to get away with any illegal activity. Giving a literal meaning to 'You cannot escape the law', these police cars are some of the finest cars we have ever seen. Check them out below:
Special Mention: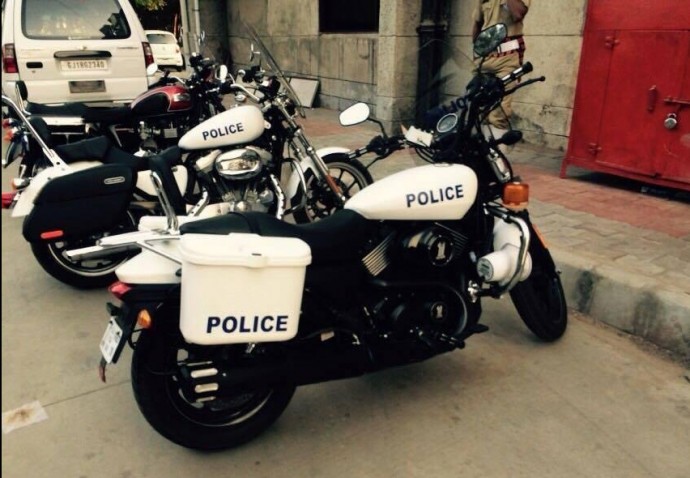 Not many days ago, Gujarat police force received six customized Street 750 from Harley Davidson, which will be used primarily for quick response actions by the police department. These bikes will also be used to escort senior members, visiting dignitaries and as a part of the natural disaster response team. This bike is powered by a Revolution X V-Twin engine designed for the urban landscape. The engine gives out a power of 47bhp and a torque of 59Nm and is priced at Rs 4.32 lakh. Way to go, Gujarat!
Ferrari FF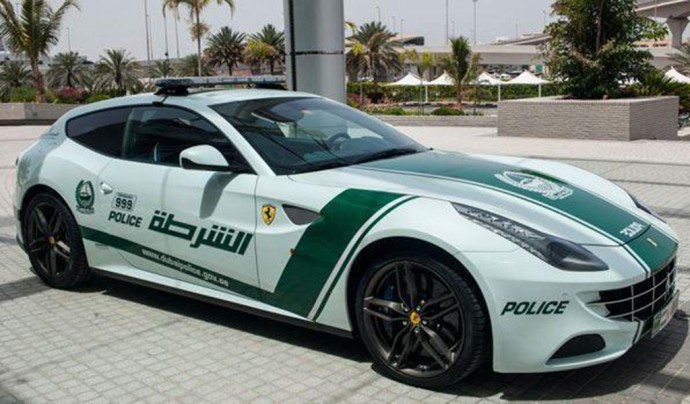 Announced this year, Dubai police have admitted bringing in the V12-engine vehicle to its squad. Engine specifications include a 6262cc Petrol car that is capable of producing 8000 RPM and 651bhp of power. It has a 7-speed Automatic AWD Gearbox and includes Power Steering, perfect for chasing down criminals across the sandy terrain of Dubai.
Lamborghini Aventador
Yet another supercar from Dubai, the Lamborghini Aventador was initially the preferred choice of the Dubai Police force. The reason Dubai bought in the Ferrari FF was because the Aventador was a 2-seater car. Initially launched at the Geneva Motor Show in 2011, this car can deliver a maximum power of 690bhp at 8,250 RPM and a maximum torque of 689Nm. It is capable of reaching 0-100kmph in a mere 2.9 seconds and with a top speed of 370kmph. Dubai criminals, beware.
Lotus Evora S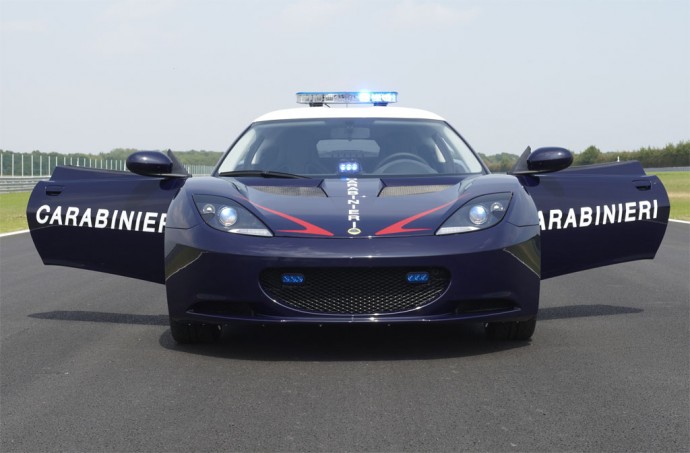 From Italy, this small sports car is a power train, equipped with a 3.5 litre V6. With a power of 276bhp at 6,400 RPM and 350Nm of torque, it reaches a top speed of 262kmph and can reach 0-100kmph in 4.8 seconds. We certainly wouldn't want to get on the wrong side of the Italian law.
Caparo T1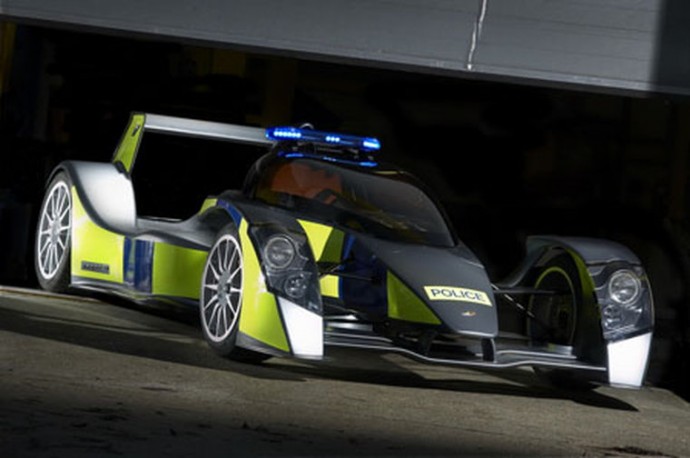 This car is inspired by the Formula One design and is designated for chasing down crime in UK. It has a two-seat configuration and lacks amenities and luxuries to reduce excessive weight. This car generates a maximum power of 575bhp at 10,500 RPM and 420Nm of torque. It has a 6-speed gearbox. There is no escaping this road monster.
---
---
---