Meet Vega, the All-Electric Supercar From Sri Lanka
Well, we know our neighboring country Sri Lanka for Muttiah Muralitharan, scuba diving, pristine beaches and a lot more. But we're sure you won't expect a supercar coming out of this island, that too, a one that would give some of the more established car manufacturers a run for their money. We would say they have pulled it off, check out this all-electric supercar called 'Vega' from a software company called CodeGen.
The Vega packs a mean 900 horsepower and 720Nm engine, which zips the car from 0-100kmph in just a mere 3.5 seconds, which is mighty close to 2015 Porsche 911 GT3. Meanwhile, the Vega's top speed is pegged at 250kmph, and can reportedly travel 250kms on a single charge.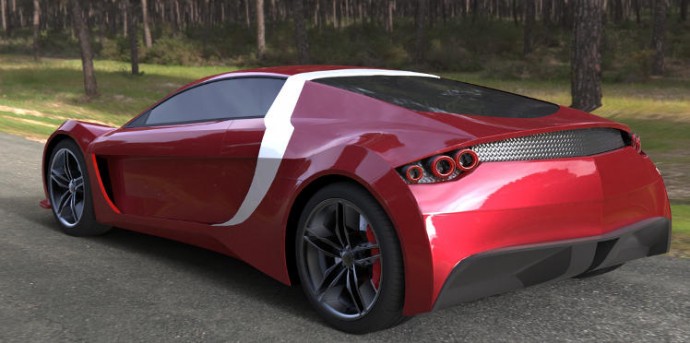 This one hell of a looker scales at just 1360 kilos, which is quite commendable considering the giant lithium-ion batteries onboard. The low kerb weight has been achieved, courtesy of a carbon-fibre chassis, and underneath is housed the dual electric motors powering the rear wheels.
As far as pricing goes, the team says the cost of importing a Lamborghini or a Tesla Electric supercar was around US$ 1.1-1.3 million, which was available abroad for around US$ 400,000. And they are pricing this beast at the same price point.
The makers do deserve an acclaim here, CodeGen is a software developer for the travel and tourism industry. The project is headed by an Intel veteran Beshan Kulapala, along with his team of 30 engineers.
Getting people to believe that a complex engineering project like a supercar can come from Sri Lanka is a huge challenge for us. This country produces some of the best engineers in the world, but in the past we've been afraid to commit to innovative product development for fear of losing, or being ridiculed.
We believe it's pretty darn good, indeed a very good attempt and the design seems to be a flux of Aventador and the Audi R8. Kudos to the team!
---
---
---