BMW's Sports Hybrid i8 India Launch Scheduled for 18th February
Bavarian car manufacturer BMW is all set to launch its new sports hybrid i8 on 18th February. This badass hybrid sports car was unveiled by Indian cricket legend Sachin Tendulkar at Auto Expo 2014, and the little master takes centre stage as the brand ambassador to launch the car this month in India.
This next gen sports hybrid is one hell of a looker and packs a 1.5 litre turbocharged engine that generates 228bhp, while the on-board electric motor churns out 129bhp of power. This makes for a combined output of 357 bhp from the engine and electric motors. The car zips from 0-100 kmph just under 5 seconds and because of a smaller engine unit, provides better fuel efficiency. BMW's new vehicle can travel up to 22 miles on electricity, and speeds up to 75 mph.
BMW i brand, is the first to integrate the futuristic plug-sin hybrid system with the luxury car.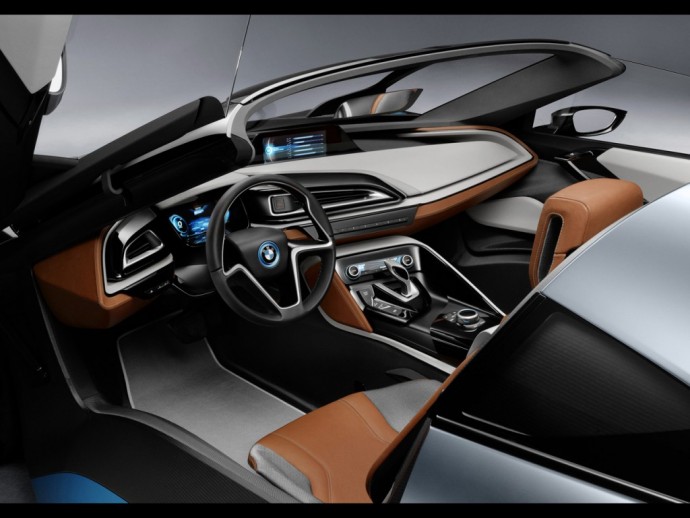 The vehicle comes standard with a range of BMW Connected Drive features, including cruise control with braking function, optional driver assistance, and Collision Warning with pedestrian recognition. BMW online entertainment, concierge services, real-time traffic information, and mobility services like inter modal route guidance.
The BMW i8 will be priced at about a whopping Rs 2 crore, making it one of the most expensive cars in the Indian market after the Audi R8 LMX, which is priced at Rs.2.97 crore.
---
---
---