CES 2015: Volvo Unleashes Smart Helmet That Halts Accidental Collisions
Post the innovations in the field of home automation, advancements in car technology like electromechanical parking brake, automated parking and others, there is one company that has focused on pedal-driven vehicles as well. At the greatest consumer electric show in Las Vegas, the Swedish manufacturing giant Volvo has come up with a new helmet that can warn you about an imminent crash so that it can be avoided in time.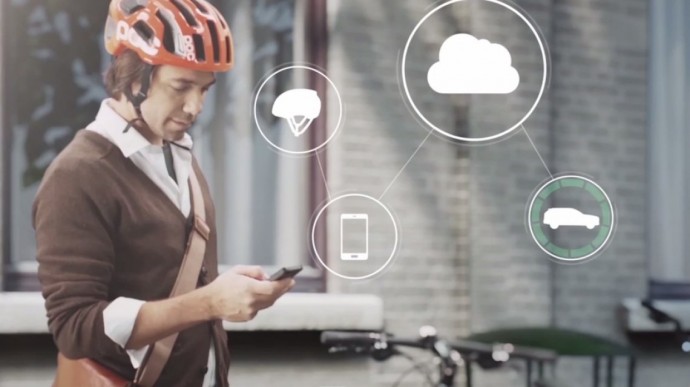 When worn by a cyclist, it alerts the wearer about a possible collision detecting the surrounding circumstances. The gadget works when teamed with a smartphone fitness monitoring app. The fitness app tracks the speed of the rider along with the location. This information is then shared with other nearby Volvo vehicles that have City Safety system embedded on them. The City Safety system is by the company itself. This way, all the cyclists have a track on how many drivers are riding and also of their exact location. This drops down the possibility of accidents even if the person is in a blind spot.
The company also unveiled smart pedals that are self-powered. There are   built-in sensors in the cycle that informs rider if the bicycle is stolen and also report of the place from where it has been taken. Not only this, the sensors infused on it give a detailed report of what all things went wrong following it's nab.
As of now, the technology sounds great, but its major lag is that it tracks Volvo vehicles only. It's not necessary that the whole city will be riding the same company's bicycle. Things will be clear once it reaches the market and the prospective buyers.
---
---
---