Ferrari's Limited Edition 1,050PS Hybrid FXX K Sweeps Out in a Week
Earlier this week, Ferrari unveiled the FXX K, its new and extreme track-tuned hypercar. And now we hear that the limited edition sibling of LaFerrari, the Ferrari FXX K, sold out in just a matter of one week.
Well, that might surprise you as the car costs a hefty $2.7 million. The Ferrari FXX K is a track-only model, combining F1 technology with experimental aerodynamics. Just like its predecessor, the Enzo-based FXX, the FXX K is a part of research and development program.
Never to be used in competition, all FXX Ks built will remain in Ferrari's custody. The car has already made its Abu Dhabi debut at Yas Marina Circuit, where it was revealed that it would be limited to just 32 examples, each costing $2.7 million.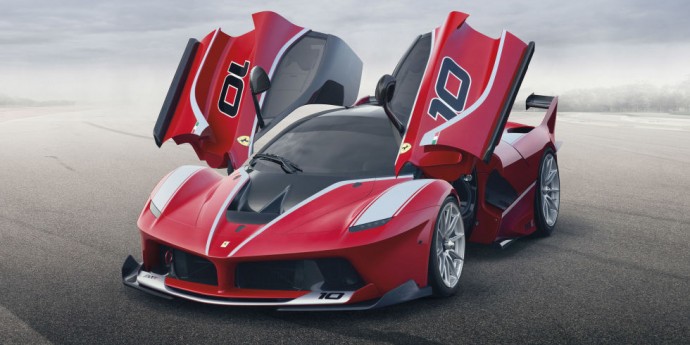 The FXX K has four driving modes. The Qualify mode is for maximum performance over a limited number of laps, Long Run is to optimise performance over longer distances, Manual Boost for an instant burst of maximum torque, and Fast Charge when you want the engine to recharge the car's battery quickly.
The FXX K has a total output of 1,050PS (1,036hp) which makes it 87PS more powerful than the LaFerrari and 50PS more powerful than its close rival McLaren the P1 GTR. Its 6.3-litre V12 engine produces 860PS (848hp) and the electric motor delivers 190PS (187hp) which combined to churn outs the maximum torque of 900 Nm (664lb-ft).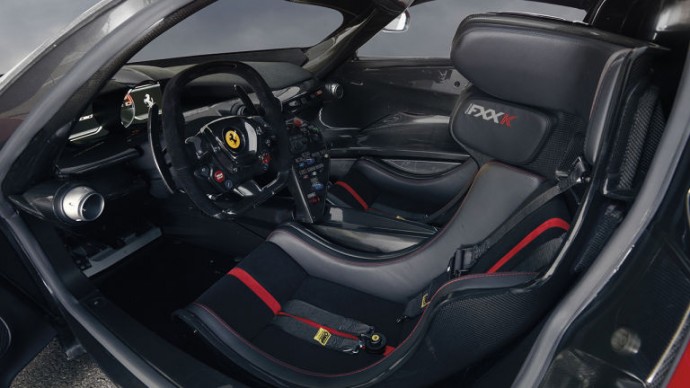 The V12 engine produces 60PS more with the new camshafts and a tweaked valve train with mechanical tappets. The FXX K's HY-KERS system combination of a 12-cylinder engine, and dual-clutch gearbox coupled to an electric motor have also been updated for pure performance.
The car is fitted with street-illegal Pirelli slick tyres. A full complement of data-gathering sensors monitors lateral, longitudinal, and radial acceleration, temperature, and tire pressure. All of the car's electronic aids—E-Diff electronic differential, F-Trac traction control, Racing Side Slip Angle Control, and ABS—are calibrated for those Pirelli tyres.
---
---
---