Uber Introduces Economical Hatchback Service to Take on Auto Rickshaws
Despite being in controversies, Uber seems to enjoy its time in India. Recently, the ride-sharing startup has launched a new service called 'Uber Go' in India, which, according to the company, is as cheap as our own auto rickshaws. The app-powered cab service has made serious inroads in the country's major cities in little over a year, and India has become its second largest market after the US.
The new service Uber Go includes small vehicles like Tata Indica Vista and Maruti Suzuki Swift and is now available in ten cities of the country. The company believes that it is now in a position to compete with India's ever-present group of auto rickshaws for cheap travel.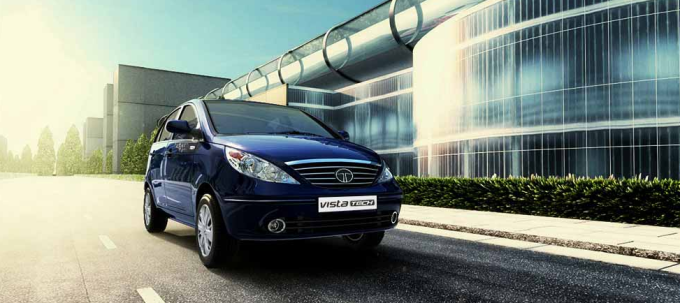 "Uber Go signifies a speedy, utilitarian and simple solution to get around quickly; without the need to have second thoughts about choosing it! It's perfect for absolutely any kind of ride, especially the short hauls – think quick bank runs, short trips between meetings, jaunts to the mall and the movies; with Uber Go even the mundane daily commute to work can now be stress-free and relaxing. All this for a price lower than an auto-rickshaw," Uber said in an official blog post.
Earlier, Uber was limited to credit-card holders only, however, the company has recently announced its partnership with Paytm wallet service. "Uber's technology makes for a very efficient marketplace. One where we bring down average ETAs and enable drivers to do more trips per hour they spend on the platform; this increased efficiency means drivers, make more money and allows us to provide cheaper prices to riders. More riders continue to use Uber, the longer we can sustain lower prices." said Uber's spokesperson when asked about its pricing.
The launch of this service in India comes days after the company found itself mired in a controversy over its supposed ethical practices in the US.
In the US, Uber VP Michael Emil reportedly suggested digging up information against journalists, who had been critical of the company. It has also been revealed that the company's New York GM Josh Mohrer infringed the company's privacy policy by tracking a journalist without consent using an internal tool dubbed 'God Mode'.
Firstly the Vehicle Financing Program and now an offering which nobody can refuse. With these efforts, the company is expanding its approach to each individual in the country.
---
---
---