Safe New E-rickshaws Roll Out, Licenses Promised Within a Month
The Government yesterday launched the new e-rickshaw and now it's all clear for them to operate on Delhi roads. All these new e-rickshaws have been manufactured keeping in mind the safety of passengers. However, the issue of licensing the e-rickshaw drivers is yet to be resolved, but Union Minister for Roads, Transport and Highways, Nitin Gadkari, said that the licencing problem too would be tackled within a month.
"Just the issue of licences remains. But we will sort it out within a month by making changes in the law. This will benefit the majority of SC, ST, OBC members and the minority communities who make a living by pulling the weight of other men — nothing short of exploitation. Loans up to 4 per cent will be given to buy e-rickshaws. I have spoken to the Minister for Minority Affairs too," Gadkari said.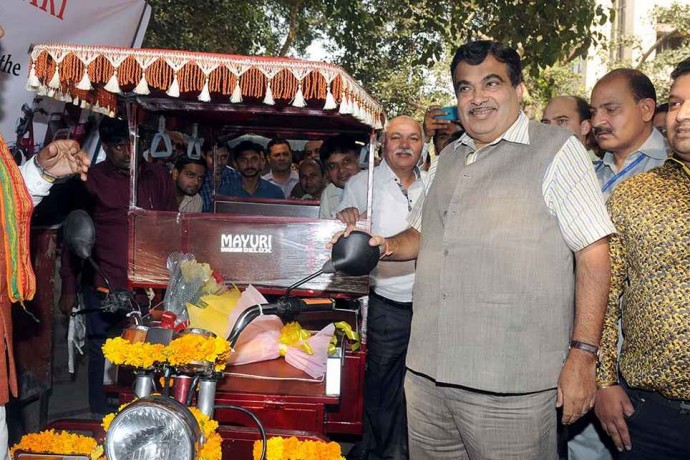 The new e-rickshaws will be allowed to carry four passengers excluding the driver and 40 kg of luggage, while e-carts can transport goods up to 310 kg as its motor cannot exceed 2000 watt and its top speed is limited to 25 kmph.
Earlier in July, the Delhi High Court had banned e-rickshaws in the national capital expressing safety concerns.
The ministry officials also mentioned that drivers will need a commercial license to drive the e-rickshaw, though low-income individuals who are likely to drive these vehicles do not even have a private license, let alone a commercial one.
---
---
---