Tesla Motors Introduces All-Wheel-Drive Model D
Tesla may have disappointed some expectations by not taking wraps off its rumored self-driving car. However, the electric car giant did announce the release of a higher tech version of its Model S car, with all-wheel drive and rapid acceleration rivaling that of luxury vehicles.
The company's new dual-motor, all-wheel-drive version of its Model S sedan promises faster acceleration, and better performance in inclement weather which was one of the S' biggest weaknesses. And as Elon Musk said at the event, it's fast. Really fast.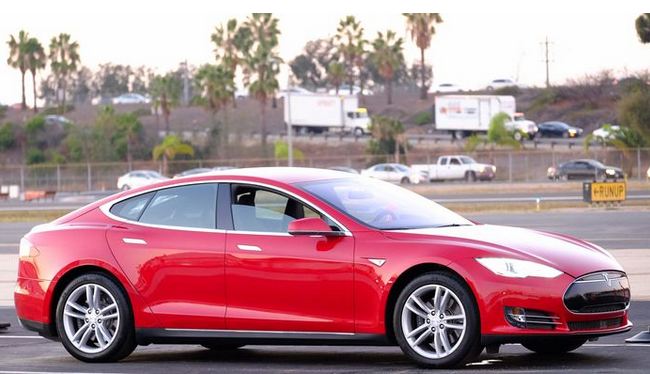 It will have an all-wheel drive, plus acceleration of 0-60 mph in just 3.2 seconds. It can also reach a top speed of 155 mph, up from the Model S's peak velocity of 130 mph. "This car is nuts. It's like taking off from a carrier deck," Elon Musk, Tesla's CEO, told press assembled at Los Angeles' Hawthorne airport, where his commercial space travel company SpaceX is also based.
 The new models of the S will get a "D" badge on the end. It's not just a badge, but a new system that puts a motor in the front as well as the back of the vehicle. Tesla announced it will release three versions of the upgraded car under the "D" designation. The three configurations are the 60D, the 85D and a top of the line P85D.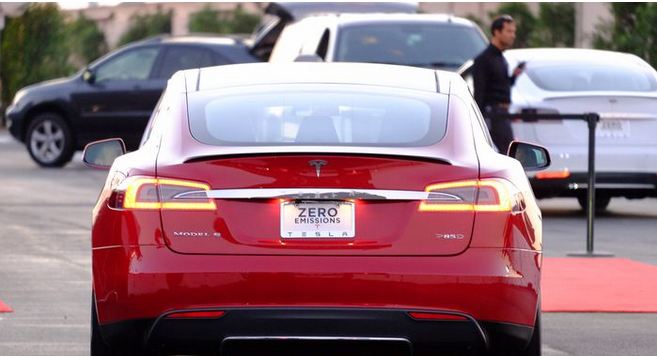 The all-wheel drive version without the acceleration boost will be a $4,000 add-on to the basic and mid-level models of the Model S, which starts at $71,000. The base price for the all-wheel drive car with boosted acceleration, dubbed the P85D, is $120,000. The P85D will go on sale in December, while the other versions will go on sale in February.
---
---
---