Mercedes AMG GT is Here to Take on Porsche 911
After several months of teasing, Mercedes has finally taken the covers off the new Mercedes AMG GT. It very effectively replaces the SLS AMG, its predecessor. The company takes it to a whole level in the sports car segment. Mercedes AMG GT is the second car developed entirely by AMG, but the first Merc to drop 'Benz' from its name.
Unlike Ferrari and Lamborghini's glamorous hyper cars, Mercedes has decided to take the GT in a slightly different direction. By making it smaller, lighter, and more athletic than its outgoing predecessor, Mercedes-AMG has taken aim at Porsche 911 and Jaguar F-Type.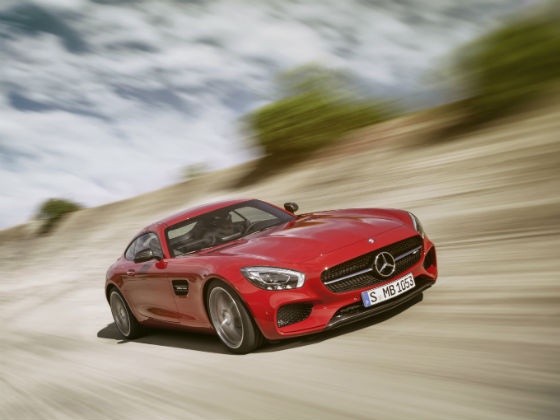 Unlike SLS, the new Mercedes-AMG GT has a turbocharged engine. Two turbos are mounted inside the 4-litre V8's cylinder banks and approach Mercedes calls "hot inside V" which means they react quicker, to help the GT get close to the razor-sharp throttle response of naturally aspirated rivals. The size of the power plant is also reduced, meaning it can slot behind the front axle in a front-mid position, better balancing GT's 1,540kg (3,395lb) weight.
It comes in two engine variants. The base AMG GT comes with a 456bhp, 443lb-ft tune that can race from zero to 60mph in 3.9 seconds with a 189mph top speed. The more powerful AMG GT S produces peaks of 503bhp and 479lb-ft, reaching from the 60mph in 0.2 seconds and upping the top speed to 193mph, though Mercedes claims both top speeds are electronically limited.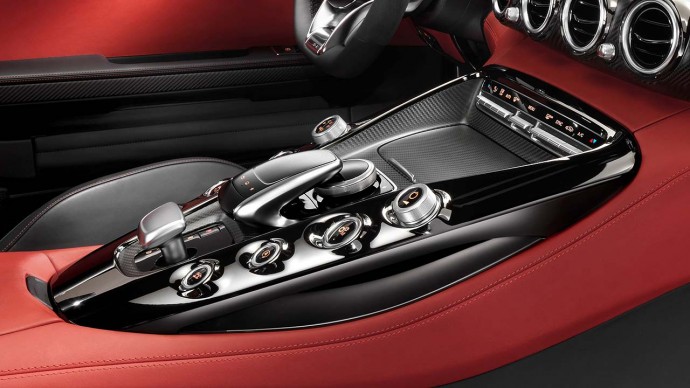 Both engines work in sync with  a seven-speed twin-clutch paddle shift gearbox. However, GT S gets some extra perks, there's a performance exhaust system with variable flaps, allowing the sound to be adjusted to your needs, an electronic differential which is said to be more sensitive than GT's mechanical equivalent and adjustable dampers (optional on the base GT).
The AMG GT is built with an aluminium space frame with independent double-wishbone suspension all round and the GT S gets adjustable damping as standard. Dry sump lubrication, ceramic brakes, forged wheels, dynamically adjusting engine and transmission mounts further make the AMG GT track worthy.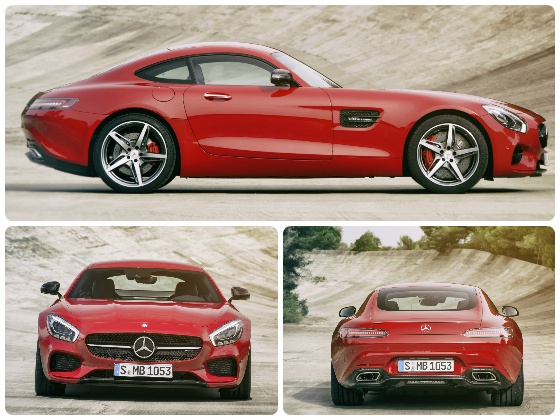 The Mercedes-AMG GT will be the main highlight of the Paris motor show next month, where we can expect to hear more about it. Pricing is yet to be confirmed, but it is said that the base model will cost you around £90,000. A roadster and a slightly demonic Black Series version are also expected to follow after the Paris Motor Show.
---
---
---