Yamaha Shows Off Concept Electric PES1, PED1 Motorcycles and ENVINO Scooter
Yamaha Unveiled it's two electric bikes at the Tokyo Motor Show 2013, the PES1and the PED1.
The PES1 is the first concept electric bike and it is unbelievably lightweight at 99 kg only. The battery pack is mounted in the middle of the chassis with the headstock and swing arm integrated into the exceptionally light frame. A brushless DC motor is fixed low in the body, with the rear shock below it.
The transmission is fully automatic, with the ability to change to manual transmission with the help of a switch. The bikes lack turn indicators, mirrors and a license plate holder. Thanks to the convenient design, the battery can be easily removed and replaced with a new one. The PES1 dimensions are – 1,918 mm length × 640 mm width ×1,000 mm height.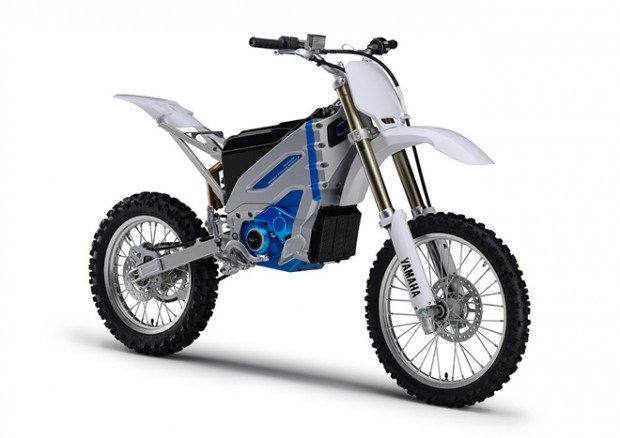 The second electric bike is the PED1, where 'D' stands for 'Dirt Sport'. Yamaha PED1 is built on same platform and swap batteries with the PES1. The PED1 is lighter than PES1 and weighs only 85kg.
Yamaha also introduced a electric version of their global scooter "Vino", by replacing the engine and drivetrain with a electric motor and batteries, calling it the ENVINO. With the Envino the battery and controller are mounted underneath the seat and the motor is tied to the rear swing arm. Everything is left open for the added eye candy.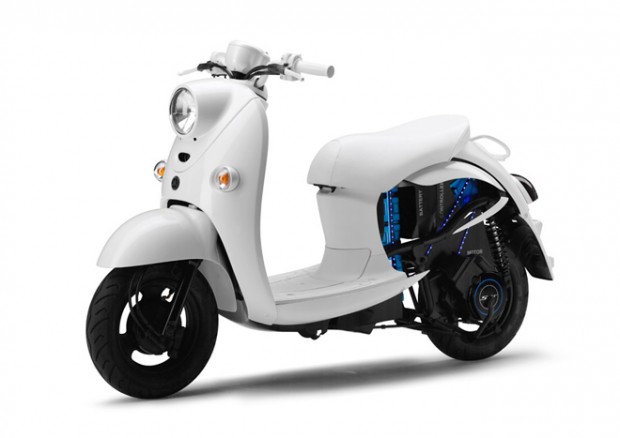 ---
---
---