Refreshed 2014 Chevrolet Camaro To Debut At Frankfurt Motor Show
Chevrolet is back with the latest model of the classic Camaro muscle car debuting at the Frankfurt Auto Show starting September 10. The 2014 Chevrolet Camaro will be the refreshed model with improved aerodynamics, better handling at high speeds, and a redesigned front grille.
In terms of design of the 2014 Chevrolet Camaro, this translates to more fluid lines, a larger hood vent, redesigned rear lights, and a spoiler with a built-in antenna.
The 2014 Chevrolet Camaro's 6.2L V-8 engine is paired with six-speed transmission, available in manual or automatic. The stick shift version offers 432hp, with 0 to 60 mph acceleration in 5.2 seconds for the coupe and 5.4 seconds for the convertible.
Hands-free door locks are available across the board, and Camaros with automatic transmission even allow drivers to start the engine remotely.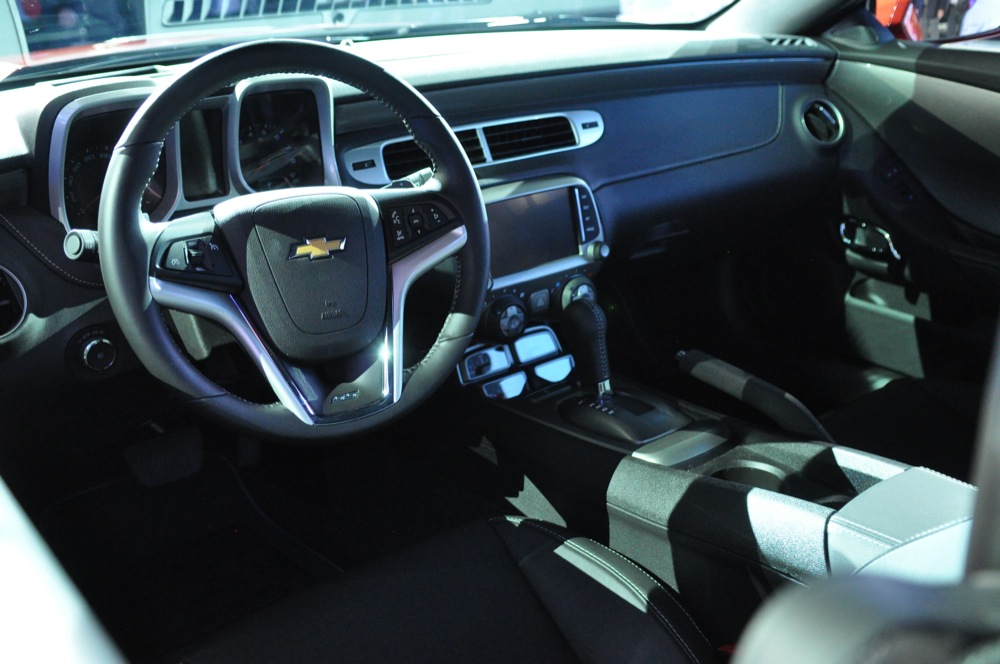 On the inside, the latest Camaros offer color head-up display and a backup camera for driving assistance, and the coupe can even be ordered with leather Recaro power seats for the ultimate level of comfort and style.
Also on board the new 2014 Chevrolet Camaro has the Chevrolet MyLink system, embedded in a 7″ screen in the center console. The system allows drivers to make phone calls, select music playlists or even view photos by connecting with a phone or tablet, either by Bluetooth or USB.
"Camaro has always been associated with iconic design, high performance and driving fun, and we are particularly proud of the new coupe and convertible models. They incorporate new high-tech features that add extra convenience and give customers even more value for their money," said Dr. Thomas Sedran, President and MD, Chevrolet Europe.
The new model will be available at the end of the year in both coupe and convertible variants and pricing edges upward slightly relative to the 2013 model. A base 1LT increases by $390 to $31,950, the $39,950 SS starts $365 higher than last year, and the ZL1's price swells by a modest $705 to $62,450.
---
---
---