Mercedes-Maybach S600 Guard to Launch in India on March 8
After launching the Mercedes-Maybach S500 and S600 luxury in India back in September, 2015, Mercedes-Benz India is all set to launch the fortified S600 Guard on March 8. The Maybach S600 Guard was showcased at the 2016 Auto Expo. The new Mercedes-Maybach S 600 Guard has been inspected by Germany's Federal Office of Criminal Investigation and passed the VR10 protection level and ERV 2010 rating (Explosive Resistant Vehicles). This means that the S600 Guard can handle bullets and rocket-propelled grenades.
The S600 Guard comes with special steel integrated between the body and outer skin, while a polycarbonate coating is given on the inside. The fuel tank comes with a special material that automatically closes any seals in case of any danger.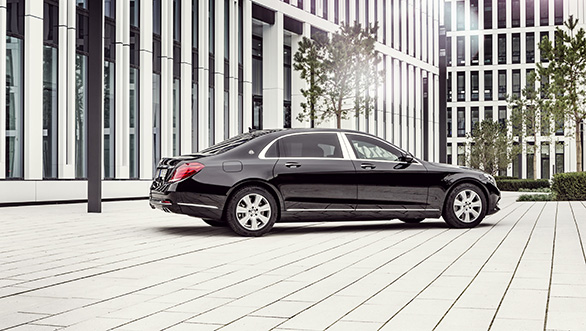 Furthermore, S 600 Guard gets a Proceed On Function run-flat technology which features steel rings in the Michelin PAX tyres to ensure that they don't slip off if there's a flat tyre.
The engine remains the same as the S600 with a 6.0-litre V12 twin-turbo engine delivering a total of 530 hp that lets the car sprint to 100 km/h in a respectable 5.0 seconds.
---
---
---