Bentley is Working on a Luxury Electric Vehicle
It's clear by now the direction in which the automobile industry is heading. Electric vehicles are the future and it is a road that Tesla has paved the way for. Every few weeks we hear a new brand is working on an EV of their own. After, Volkswagen and Chevrolet, it's is now Bentley's turn to join the band. However, =
However, seeing that it is Bentley this time, the band will be of a higher class. If Tesla's Model S sells for around $100,000, Bentley's EV, whenever that does go into production, will stay around the $200,000 mark.
Bentley is ready to join the Volkswagen group that include Audi and Porsche to build a British electric vehicle.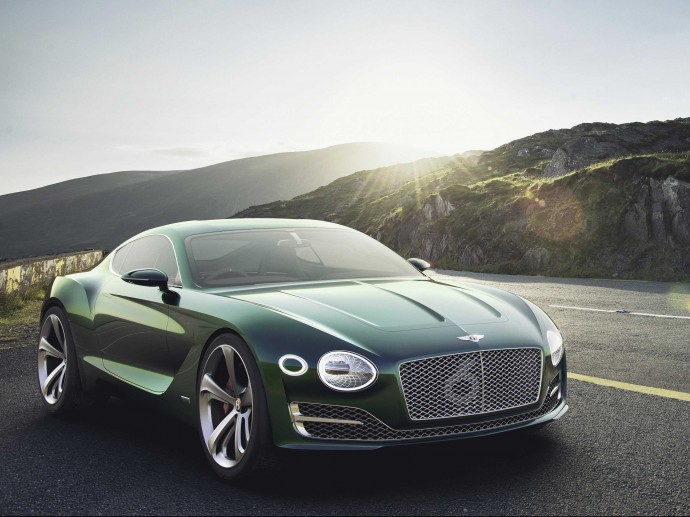 "We are currently in the stage where we are evaluating all the possibilities, but there are so many question marks behind this," Bentley engineering chief Rolf Frech told Drive.com.au. "I think there will be an answer within the next six months to a year to decide which direction we will go, but of course electric will be a future strategy direction for Bentley."
The Bentley will be built on Porsche's Mission E platform but will be quintessential Bentley nevertheless in terms of body design, inerior, and attitude.
Fech also hinted that the EXP 10 Speed 6 sports coupe concept car that was unveiled in 2015 at the Geneva Motor Show could be the Bentley EV. Until the EV actually hits the store, all of this speculation is still up in the air. However, seeing how Tesla's luxury EV has done exceedingly well, its only a matter of time for Bentley – a brand known for bringing together luxury and power – to make its mark in the EV game.
---
---
---