Auto Expo 2016 : Renault Kwid with 1000cc Engine Announced
French automobile manufacturer Renault today unveiled two new variants of its popular hatchback Kwid at the 2016 Auto Expo in Delhi. Kwid, which in a short span of time has become a fan favourite, and has seen booking numbers to more than 100,000 units within 4 months.
Renault Kwid currently is available in 800cc petrol engine option, but in a bid to keep up with the competition in the market such as the Hyundai Eon and the Maruti Suzuki Alto, Renault's Kwid will now come in a new variant fitted a 1000cc engine. Renault said it will launch the 1 litre Kwid later this year and prices will be announced at the time of launch.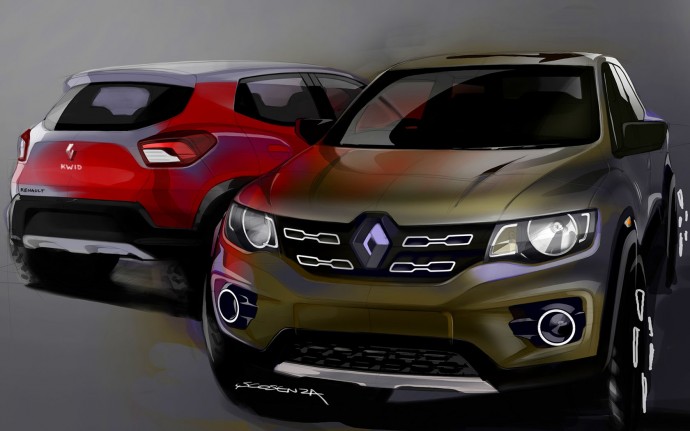 Renault today also introduced a variant of the KWID with the Easy-R Gear Box. This new gear box is essentially an all-new 5-speed Automated Manual Transmission (AMT).
The Easy-R Gear Box will give the fuel economy and performance of a manual transmission with the convenience of automated gear shifting, and as such is a feature that many customers looking to drive this car on busy city roads would welcome.
Speaking about the Kwid, Sumit Sawhney, Managing Director, Renault India Operations, said, "Renault KWID is a great success and has revolutionised the compact hatchback segment, living true to our promise of creating a new era in automotive history. It has generated unprecedented success in its category and has won the hearts of customers' and automotive experts alike. At Renault, we are committed to continuous innovation and we are happy to showcase the Renault KWID 1.0 litre SCe and our automated transmission version, Renault KWID EASY – R. We will launch both these versions sometime in the future."
The French carmaker also showcased two new concepts cars based on the Kwid platform -Kwid Climber and the Kwid Racer. Climber is targeted for buyers looking for an off-roader while the Kwid Racer with its 18-inch allow wheels, roll cage, bucket seat is for racing enthusiasts.
No information regarding when these two variants could make their way to dealers was revealed, and as it looks right now, these two concept variants might not become reality, anytime soon.
---
---
---