CES 2016: Audi Previews Concept Interiors for Future Cars
German automobile maker Audi, at the Consumer Electronics Show, 2016 has showcased its vision of the future for its cars. Showcasing new concept interiors at the show, Audi has revealed interiors featuring large touchscreen displays, and gesture control.
Audi at this year's CES also touched upon the 'connected car' concept for the future, showcasing how the car interacts with world around as a separate entity via the Internet. Connected cars using the 'Internet of Things', to connect and interact with appliances, and devices of the user is a theme that has been prevalent at CES 2016.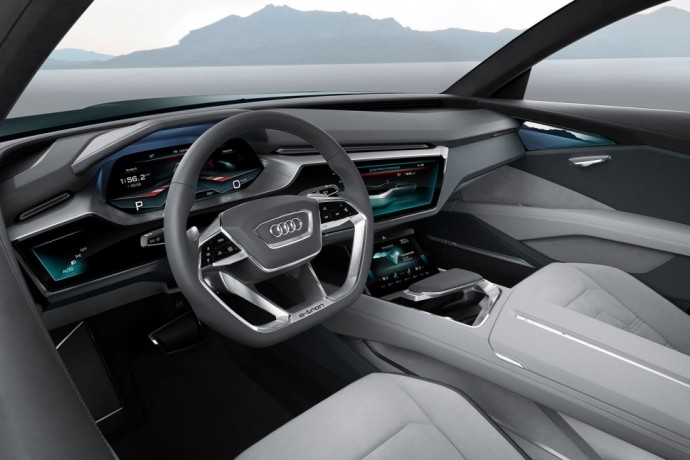 Ricky Hudi, Vice President for Electronic development had this to say when asked about the concept of connected cars, "We are developing our successful Audi virtual cockpit into the Audi virtual dashboard and creating an entirely new world of experience for our customers. In the future, the entire system will get to know the customer and their habits and preferences, then pro actively support them."
Audi vision for the future includes dashboards that would consist of large AMOLED displays with haptic feedback that can recognize touch gestures. The company says that its e-tron quattro electric SUV (shown above) that debuted at the 2015 Frankfurt Motor Show has an interior with a similar design
Audi at the CES also informed that its pushing ahead with its research on self driving cars, and it gave the keen audience a glimpse of the supercomputer that will run its self driving cars.
---
---
---