Here are Some of the Coolest Two-Wheelers of 2015
2015 is almost coming to a close now, and it is that time of the year that roundups begin. So, in today's roundup, we're taking a look at some of the coolest bikes that have burned rubber in 2015.
Ducati Scrambler
There is so much to love about the Scrambler. The bike that debuted in 1962 has never lost its aesthetics after all these years and all the successive models. The bike is very much part of a pop culture-loving generation. This is the perfect hipster bike to ride down in your street-jeans.
Yes, the styling here is genius, but this air-cooled V-twin also has a wonderfully low price and just-right operational qualities. It all adds up to an almost universally irresistible invitation to ride.
KTM 1290 Super Adventure
This bike stays true to its name. It is a bike that will make you want to hit the roads and drive on around scenic landscapes or to get away from the general hustle bustle of life. With fantastic handling, an enormous cargo capacity, and a motor out of the stunning 1290 Super Duke naked sport bike, and easily adjusted semi-active electronic suspension gives the big KTM plenty of performance in every situation.
BMW R1200R
BMW Motorrad's R1200R is one of the brainiest bikes to comet this year. Makers have done well to design a bike that not only looks great but handles great as well. It used to be that rain could ruin a motorcycle's riding introduction, but not with the R1200R. With the abilities of this bike, a day in the rain just doesn't matter. You simply push the "Rain" button and go. Yes, one of the more attractive features about the R1200R is the software.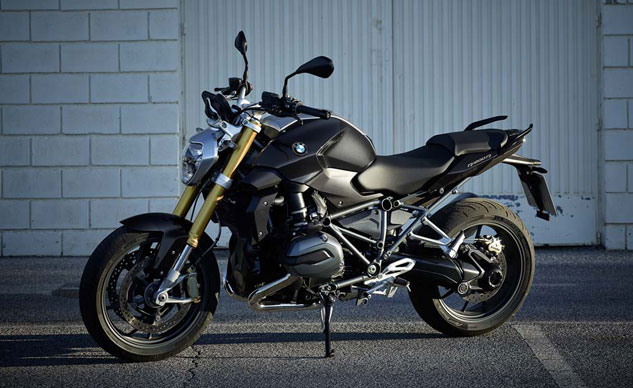 The bike comes with a "Road" and "Rain" mode. In "Road" setting, the Dynamic ESA provides the proper damping regardless of riding conditions or load. Other data monitored for dynamic adjustments are acceleration and deceleration. "Rain" mode is for low-grip conditions, providing a gentler throttle response, even if you don't.
Yamaha YZ250FX
Not to be confused with the motocross Yamaha YZ250F, the YZ250FX is influenced by the former and gives all the pleasure of an off-road drive. The feisty YZ250FX and its ability and willingness to go exactly where it's pointed are some of its attractive features.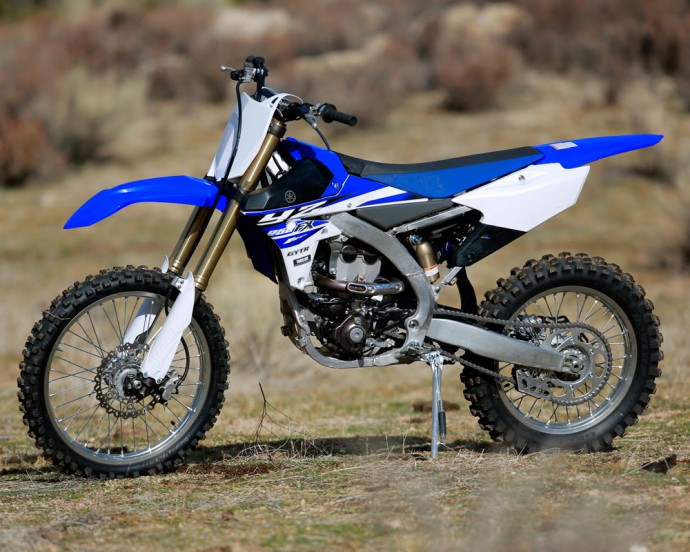 The bike is tuned in every way to be a specific bike for off-road racing. Most riders will benefit from every detail. Power from the rearward-slanted 250cc single is great. There's plenty of low-end oomph, which means there are no issues when trying to get up and over rocks or out of steep ravines.
Yamaha FZ-09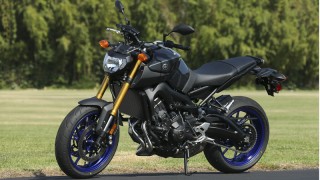 This is your standard motorcycle right here, and this is one of the best of the lot in terms of specs and features. Last year's model was the best in middleweight and Yamaha continues to hold the title this year as well. This bike uses a liquid-cooled, 4-stroke, 847cc, DOHC, inline-3 engine. Fuel injection makes for effortless cold starts and smooth power delivery.
The FZ-09 is one of the most popular bikes currently in India and is priced at Rs. 8,50,000.
Kawasaki Ninja H2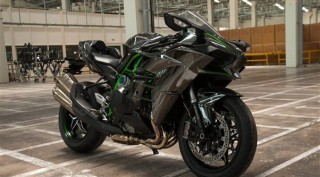 Every now and then Kawasaki decides to whip out a motorcycle that they know will blow the competition away. They have made name for themselves as one of the best in performance. After dropping the H2R last year which was for the race track only, Kawasaki brought a tamer version this year for on-road purposes.
The Ninja H2 is powered by a 998cc supercharged engine that churns out 207bhp at 11,000rpm and a maximum torque of 140.4Nm at 10,500rpm. But that's not all that makes this beast a beast. What's really cool about the H2 is all the gizmos that come with it: Kawasaki Traction Control System (KSTRC), Kawasaki Launch Control Mode (KLCM), Kawasaki Engine Brake Control (KEBC), Kawasaki Intelligent anti-lock Brake System (KIBS), Kawasaki Quick Shifter and an Ohlins Electronic Steering Damper.
Harley-Davidson LiveWire
It's a Harley. Coolness is built right in to the name. But the LiveWire is more than your typical Harley. This is something totally different than what the brand has come to be associated. In its 111 years of existence, never has Harley gone and created an electric motorcycle prototype. So, you can understand the thrill of bike enthusiasts when Harley announced it was working on one.
If you saw Avengers: Age of Ultron and paid really close attention, you'll find that the LiveWire also makes a cameo. Scarlett Johansson's Black Widow is seen driving the motorbike and in her most badass moment. So that's really as cool as it gets.
Yamaha R3
The R3 can also be called the younger brother of the Yamaha R25, as both look somewhat similar in the terms of design and styling, and yet it is more powerful.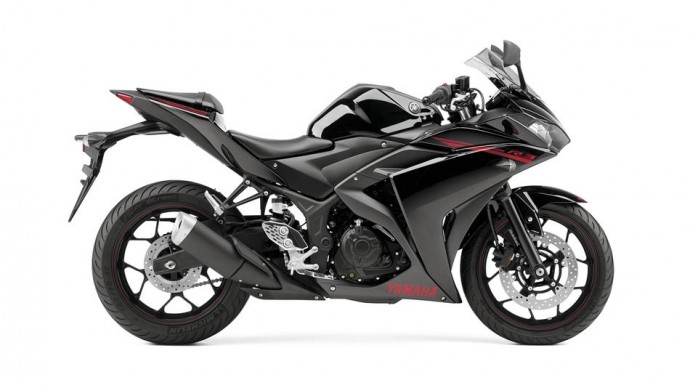 It has a 320cc inline two-cylinder, liquid-cooled engine that can deliver 41bhp at 10,750rpm of power and 29.5Nm at 9,000rpm of torque. It can reach 0-100kmph in 6 seconds with a top speed of 187kmph. It comes with a 6-speed transmission and uses R-series technology that includes a direct-drive cam-shift, forged pistons, carburized con rods and low-friction cylinders, just to name a few.
The R3 is priced at Rs. 3.25 lakh in India.
---
---
---