LeTV's Electric Car Project Might Just Help India
Everyone is joining the electric cars bandwagon these days. We've already seen some of the heavyweights in the automobile industry coming out with electric cars, especially from German automakers. But what about car manufacturers from other parts of the world?
This is where China-based LeTV comes in. The company has partnered with Aston Martin to design and build electric cars for the future. The company is expected to have one ready for display at the the Auto China 2016, the largest auto exhibition in China, from April 21 to 29th, 2016.
This is good news for India that can benefit hugely from alternative fuels for vehicles. India recently joined the Electric Vehicles Initiative, a forum for global cooperation on the development and deployment of electric vehicles (EVs). And LeTV has expressed interest in the the Indian market.
The name given to this project is SEE (Super Electric Eco-system). "The SEE Project will duplicate Letv's complete vertically-integrated ecosystem and redefine the automobiles industry. We try to make the best internet and smart electric vehicles and build an internet-based vehicle eco-system," said Jia Yueting, founder of LeTV in a microblog.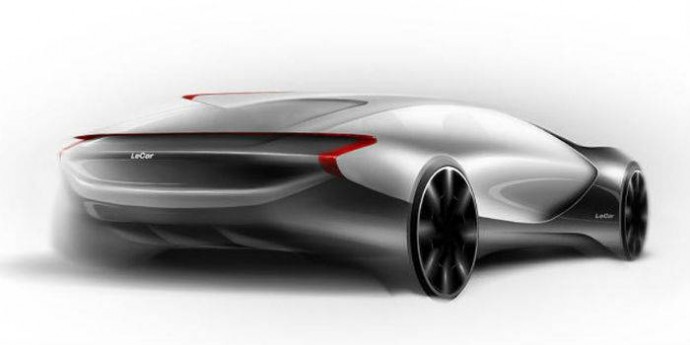 The first model will look like a race car and will be 3.465m/1.625m/1.530m in length, width and height, respectively. It will also have a wheel base that is 2.345m long. LeTV will provide its software (UI) support called LeUI inside the car with 9-inch touch screen. The vehicle can also interact with LeTV's smart terminals. For example, LeTV's smart phones can control the vehicle and the vehicle can have a seamless interaction with Letv's other eco-products.
Initial design renders like the one above show what the car might actually look like. It appears to be an elongated hatchback, giving off strong vibes of a sporty station wagon. Though the design are nothing more than drawing, the company has stated that the design language itself is final.
This project will help India in reaching its target of deploying 5 to 7 million electric vehicles in the country by 2020. LeTV has serious plans for India and there's a high likelihood that you may see their phones and electric cars to debut in India in the coming years.
---
---
---