2015 Dodge Viper GTC to be Offered in 25 Million Colour Combinations
Dodge is offering a one-of-a-kind customization program on the latest 2015 Dodge Viper GTC. From February onwards, customers who want to buy a Viper, will be given a plethora of colour options through their new personalisation programme. The programme brings 25 million different colour shades without a significant price increase; interested customers can simply go to the website and order any colour, wheel trims, interiors along with aerodynamic kit combinations.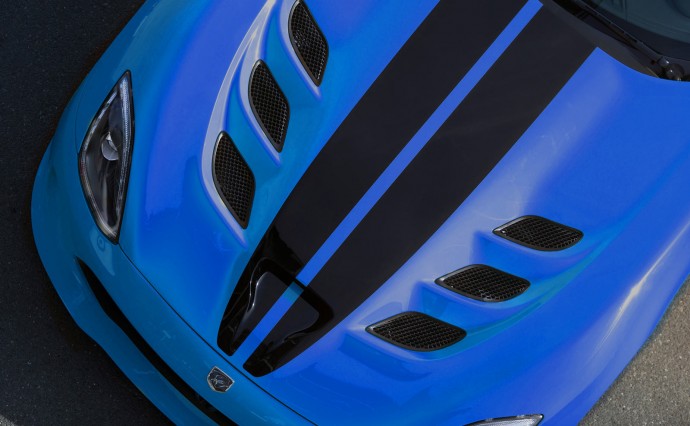 Options include 8000 hand-painted exterior colours, 24,000 hand-painted custom stripes, ten alloy wheel options, 16 interior trims, six aero packages and an array of standalone options. The company claims "no two customers can order the same configuration, including colour in the same model year".
Once the buyer has made his choice, he will be given a personalised instrument panel badge with the buyer's name of choice. In addition, the company will send a complimentary replica of the Viper speed to buyers as a confirmation of their colour selection. Meanwhile, there are other added perks which includes a concierge service. The service allows buyers to keep track of their car's build progress, receive weekly updates, along with a variety of delivery options.
"Because every Viper is hand crafted with such an extreme level of detail, we have the unique opportunity to make each one even more special by giving buyers the opportunity to customize each vehicle to their exact specifications. Now, Viper owners will be able to say their Viper is truly one of a kind,"

-Dodge CEO, Tim Kuniskis.
Apparently the company is offering an incredible level of customisation at a relatively low price. You can check out the preview programme on the Viper's consumer page. Also check out the Dodge Viper 'DNA of a Supercar' video below.
https://www.youtube.com/watch?feature=player_embedded&v=8GDeTk_zJnI
---
---
---