Top 5 New Concept Motorbikes
If you've ever wondered what kind of amazing motorcycles may be on the horizon then you have come to the right place. Almost all automobile giants occasionally dip a toe into the world of two wheels. It's usually in the form of  radical motorcycles bearing lustworthy badges and amazing concepts. Some of these are functional, but not practical yet for mass production, while others really push the envelope in terms of creative design and are the outcome of daydreams of automobile designers.
We are listing top 5 concept motorbikes from high-end automobile manufacturers.
5. JAGUAR M-CYCLE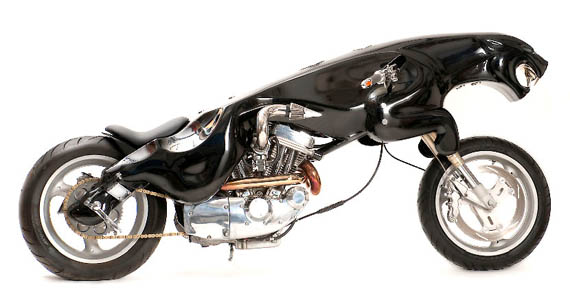 This isn't one of those concept bikes with a name like Jaguar that's meant to represent its speed. Its name is pretty literal in this case. The Jaguar concept by M-Cycles draws inspiration from the Jaguar car manufacturer logo. The bike measures 8-feet in length and features ebony lacquered fiberglass over stainless steel.
4. Lauge Jensen 'Viking'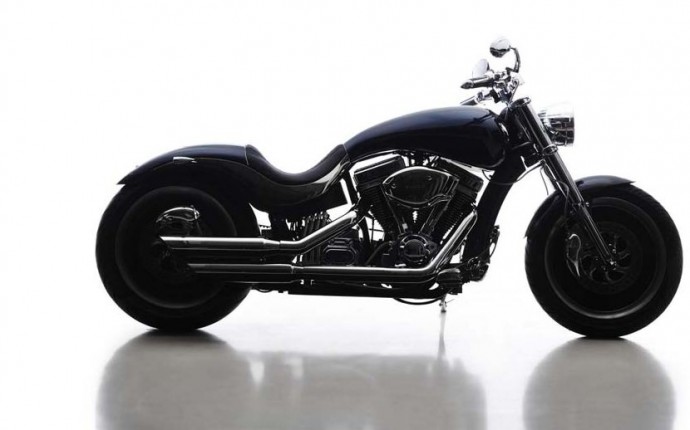 The Danish company Lauge Jensen is known for making improbably expensive motorcycles. However, this concept is a step in the right direction though, and comes from car designer Henrik Fisker—best known for the Aston Martin DB9. It's a sterling example of classic cruiser design, and powered by a Harley-derived S&S V-twin pushing out 100bhp. The Viking will top 130 mph but also meets the impending Euro IV emissions regulations.
3. Lamborghini 'The Zeus is Loose'
This concept bike by Lamborghini will blow up your imagination. Called "The Zeus is Loose" Tesla , this stunning creation is the work of chief designer of Bertone, Marcello Gandini, in collaboration with designer Flavio Adriani.
2. Lotus C-01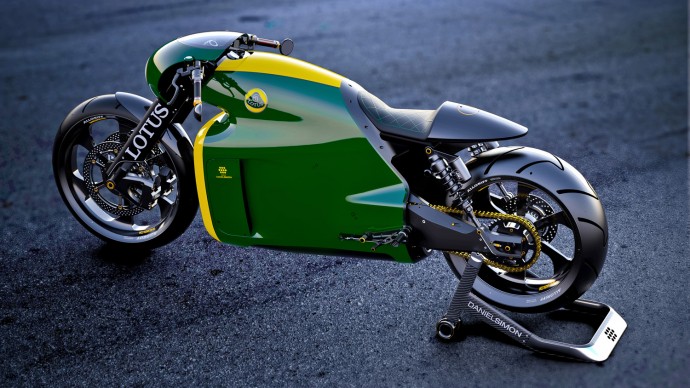 Today, Lotus is owned by the Malaysian car company Proton, which has licensed the naming rights to a German auto racing team, Kodewa. Interest in the Daniel Simon-designed power cruiser has been extraordinary, and it is said that there are road-going prototypes running with a 200bhp version of the KTM RC8 engine. The price is projected to be around $137,000, no doubt due to the plentiful use of titanium and carbon fiber.
1. FERRARI V4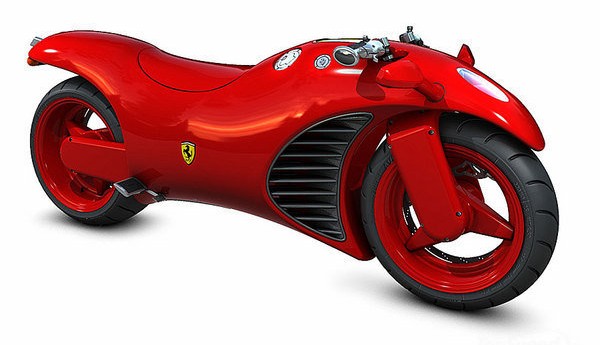 If Ferrari made a motorcycle to match the car, this would be it. Industrial designer Amir Glinik took the sexy curves and sleek lines that make Ferrari so fiercely desirable and put them in bike form. The design takes the best aspects of vintage and modern Ferrari projects based on aesthetics and performance to create the perfect Ferrari Bike. For instance the Ferrari V4 Motorcycle Concept features hand controls adapted from a F-16 Fighter Jet and buttons based on the Formula 1 racers.
---
---
---