Top 5 Concept Cars at the 2014 Paris Motor Show
The 2014 Paris Motor Show is now open to the public. The Mondial de l'Automobile halls are packed with lavish stands showcasing the best new production and concept cars. Here is our round-up of the top 5 concept cars at the 2014 Paris Motor Show.
5. Infiniti Q80 Inspiration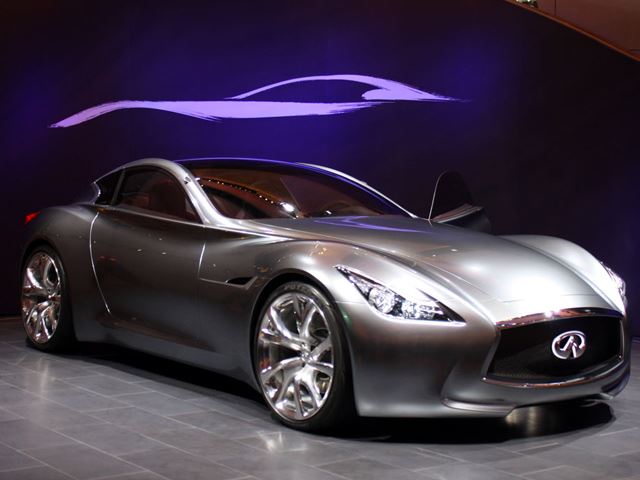 This one came as a surprise. Everyone expected a sporty 4×4 concept to hint at the QX70's replacement, and instead Nissan's luxury subsidiary, Infiniti stunned us with an impressive traditional sedan. The 543bhp hybrid's design mixes traces of Jaguar XJ with Infiniti's polarising cues. Its shield-shaped rear window and 22-inch wheels stole the show. The interior is refreshingly minimalist, featuring huge swatches of Alcantara and leather, and four quilted seats.
4. Peugeot Quartz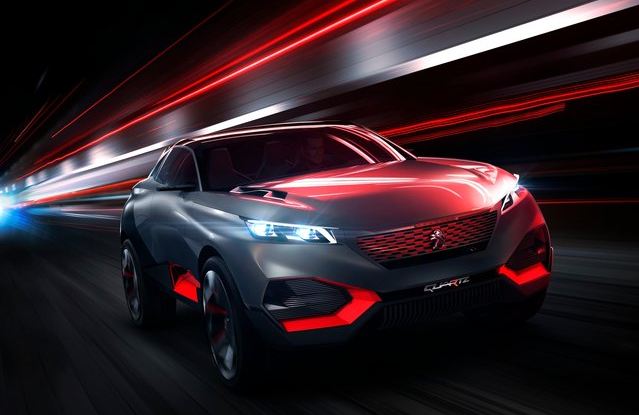 Peugeot has been on a roll of late with its concepts, and the Quartz crossover continues that run. It's powered by the outrageous 270bhp 1.6-litre turbo engine from the RCZ R coupe, allied with two 114bhp electric motors. The result is a combined power output of 500bhp-plus, and performance to make Porsche Macan Turbo look like a baby.
3. Renault EOLAB
French car manufacturers are the front runner in the race of viable super-eco cars. There was the Peugeot 208 Hybrid FE, Citroen's got the C4 Cactus Airflow at Paris, but top of the heap is this 282mpg hybrid EOLAB from Renault. It's very light, at less than 1,000kg, has a three-cylinder turbo and electric drive, a drag coefficient to shame a nuclear submarine and, most importantly, Renault says the EOLAB isn't just a pipedream.
2. Volkswagen XLS Sport
Most of the cars lover said that the new VW XLS Sport was the start of 2014 Paris Motor show. Wider tracks and intakes add menace to the XL1's 22nd century shape, and screaming Ducati Panigale-like power means huge performance, too. VW claims 200bhp, 11,000rpm and a 167mph top speed. A fitting way to celebrate passing the milestone of building its 200 millionth car.
1. LAMBORGHINI ASTERION LPI 910-4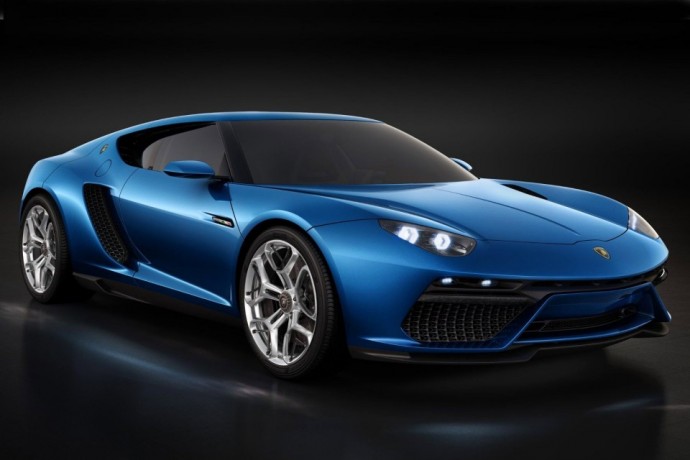 Lamborghini Asterion has a stunning two-seat body that melds Miura, Jalpa and Huracan elements beautifully.  The severe, angular styling of the Huracán and Aventador have given way to something smoother and more organic with the Asterion. The hybrid powertrain is at par with every concept at present. Under the skin, the Asterion combines the Huracan's 602bhp V10 with twin electric motors to deliver a McLaren P1-matching 906bhp. Like the Porsche 918 Spyder, it's an all-wheel drive, and can run for up to 31 miles on pure electric power.

---
---
---