AstaZero: Volvo's Initiative for Future Traffic Safety
Volvo has always been on the forefront when it comes to passenger safety.  Now, the Swedish automakers have set a new target which aims at zero casualties or killings in Volvo cars by 2020. To achieve this goal, the company has announced AstaZero – the world's first full-scale proving ground for future traffic safety solutions.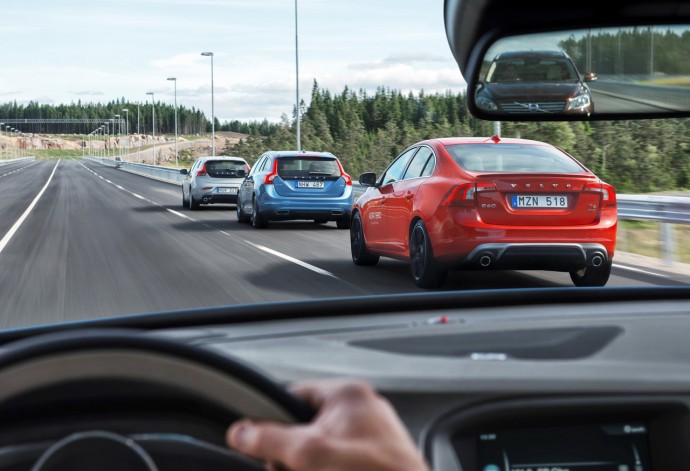 The new facility boasts flexibility, with a design that allows scope for construction of unique, customised environments for traffic and road safety. "You can simulate all types of real-world traffic scenarios. At most proving grounds, the options are more limited." Pether Wallin, CEO, AstaZero, said.
The initiative has been set up its camp near the Volvo Cars headquarters in western Sweden, and is the result of a $70 million investment. Wallian also added that the first step towards the achievement of this goal is the development of active safety systems, which will be the primary focus at the AstaZero proving ground.
The AstaZero campus will cover some 500 acres, with over 60 acres of pavement, four city blocks and three and a half miles of highway. The Active Safety Test Area (the ASTA in AstaZero) will enable Volvo and its partners to simulate city streets, highways, rural roads, roundabouts, T-junctions and more, combining traffic from cars, pedestrians, bicycles, motorcycles, buses, trucks and even animals in order to account for all manner of potential hazards.
The campus is divided into five connected areas, which should be able to simulate all modes of road transportation and traffic situations. These areas include a main proving ground center, a multi-lane road, a city area with four districts of buildings and streets, a high-speed area, and a rural road.
All of the roads will be equipped with Wi-Fi connectivity, along with continuous roadside ducts providing electrical power and fiber optics, providing high speed vehicle-to-vehicle and vehicle-to-infrastructure communication. To give it more real-life features the campus will include pedestrian and animal dummies, remote-control "balloon cars," guard rails and traffic signs. It is said that the company is already planning the 2nd phase of the initiative that will incorporate  features such as a tunnel, fog generator and rain generator.
This one-of-a-kind campus was inaugurated last week. The company has opened up the campus for bookings for any research institute, automobile manufacturer, or other group that wishes to use it. The company said that it will also provide useful assistance of their own research engineers if requested.
---
---
---