Smart ForFour Cabrio Electric Drive to Launch in 2016
Mercedes-Benz confirmed that an electric variant of the Smart ForFour Cabrio will be launched in 2016. Last month Smart announced plans to produce a ForFour Cabrio and also acknowledged the company is taking into consideration a stretched ForFour designed specifically for the U.S. market.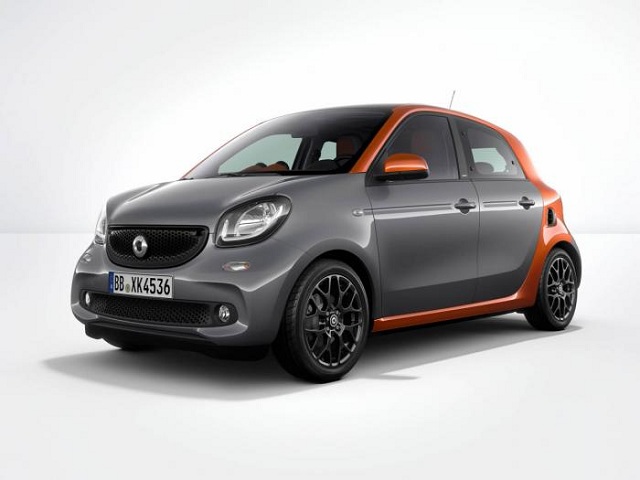 Now, Thomas Weber part of the development team at Mercedes-Benz says an electric version of the ForFour is in the works. The zero-emissions ForTwo and ForFour will probably come out sometime around 2016 at the earliest. Until then, production of the previous-gen ForTwo Electric Drive will continue.
Technical details about the 2016 Smart ForTwo and ForFour have not been released.  It is assumed that the drive will be based on the existing ForTwo ED, with a little upgrade to add a bit more juice. The current ForTwo ED comes with a 55 kW magneto electric motor, attached with a 17.6 kWh lithium-ion battery pack. It is capable of doing a 0-62 mph (0-100 km/h) run in 11.5 seconds and has a top speed of 78 mph (125 km/h), with a range of around 90 miles (145 km).
Smart also, recently unveiled two new models – the ForTwo and ForFour. The name of the cars indicate whether its a 2-door or 4-door version. Three trim levels will be available and the standard options in the ForTwo and ForFour include central locking with keyless entry, fabric seats, cruise control, an external temperature gauge and an LCD display in the instrument cluster. Optional equipment include a multifunction steering wheel, heated seats and a JBL audio system with up to 12 speakers.
---
---
---