Jaguar To Roll Out New Luxury Sedan XE in September
Tata Motors-owned Jaguar Land Rover will hold the global premiere of the new Jaguar XE luxury sedan in London in the first week of September. With this release it is looking to bring new levels of aluminium-intensive lightweight construction expertise to the segment.
The Jaguar XE will use a new grade of high strength aluminium called 'RC 5754', which has been developed specifically for the XE, the company said in a statement.
The Jaguar XE will be capable of delivering more than a whooping 75mpg (3.14 liters for 100 KM), making it the most fuel efficient car in its class.
The figures released today by Jaguar means the XE will cover more miles to the gallon than key rivals such as the BMW 3 Series 320d EfficientDynamics (68.9mpg), Audi A4 Ultra (64.2mpg) and the Mercedes C-Class C220 BlueTEC (70.6mpg).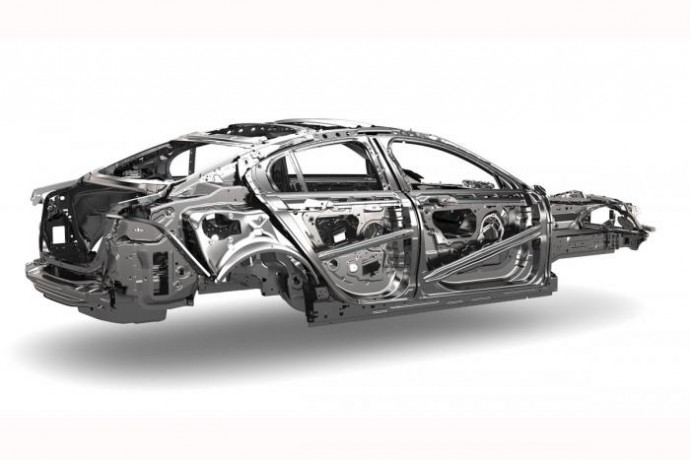 A little more info on the powertrain – the XE will be powered by a "new family of high-output, fuel-efficient petrol and diesel engines." This engine family, which Jaguar has dubbed "Ingenium," is said to include a pair of 2.0-liter four-cylinders (one gasoline, one diesel). Jaguar says they'll be capable of propelling the cars "over 186 mph" while returning class-leading fuel economy.
Dr Mark White, Jaguar's chief technical specialist,added that: "We've made sure our aluminium-intensive body structure exceeds all global safety standards without compromising on vehicle design or refinement."
JLR has been focusing on lightweight construction for its Jaguar brand. The Jaguar XJ, XK and F-Type have all been developed using aluminum structures. The XE becomes the latest model to use aerospace-inspired technology in cars.
"The world premiere of the new Jaguar XE is said to be held in London on September 8," the company added.
Check out this teaser of Jaguar XE.
By: Varun Mohan
---
---
---