Google's Android Auto is All Set to Improve Your Driving Experience
Its always a struggle to stay away from our smartphones when we're behind the wheel, even if its for a short time. While driving, the calls, texts and emails tend to pry our eyes away from the road – unsafe for us as well as others.
Google is finally set to bring the world's largest mobile operating software Android, to your cars. Android Auto unveiled at Google I/O 2014 is a software similar to Android (which we are already familiar with) redesigned and re-imagined especially to work for cars.
According to Google, the Android Auto aims to bring you the information you want when you need it. And it's optimized for voice, which means you'll never need to take your hands off the wheel to use it. It also said that was a priority in their approach to developing Android Auto, with Patrick Brady pointed to alarming accident statistics during his presentation at I/O.
It's not an operating system installed in the car itself, instead an Android phone is plugged into a car's console, and the car's center display becomes a larger-screened interface for the phone. According to Google, you can also use steering-wheel-mounted controls and the console touchscreen.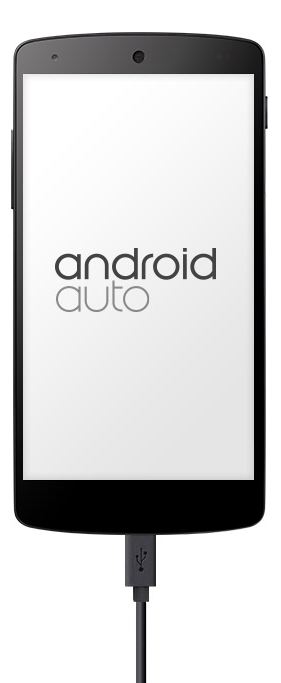 Android Auto is heavily based on Google Now to create a safer and hands-free driving experience. The system gives you quick, voice-based access to Google Maps navigation, text messaging, and apps like Google Play Music. Android Auto is fully compatible with the dials, knobs, and buttons on your dashboard and steering wheel. Since everything you see on screen is actually being cast from your smartphone, Google says the in-car experience will be even better if you own a powerful handset. An SDK for Android Auto is coming soon, and the company is encouraging developers to get in quick.
Google's in-car technology is a directly targeted against Apple's CarPlay, which offers iPhone owners a familiar user interface while driving. CarPlay allows hands-free access to iOS messages and navigation features, and also supports select third-party software like Spotify, Beats Music, and even MLB.TV. It shares one key similarity with Android Auto: CarPlay depends on your iPhone to work. It's not a standalone platform.
Already a large number of automakers have aligned themselves with Apple and CarPlay, though you won't find it in any cars on the road right now.
So while Apple has had a head start, Google still has a good opportunity to catch up and take the iOS versus Android war to automobiles. And after years of putting up with complicated automaker "infotainment" systems, everyone should be excited about that.
---
---
---