List of the Most Outrageous Cars Showcased at Geneva Motor Show 2015
Every edition of Geneva Motor Show gives us a small taste of insanity, and this year's edition managed to take it to another level. The world's major automobile giants came under one roof bragging about their latest cars and concepts in all their glory. Piston heads from all over the globe were seen galloping all over the place, just to get that dose of adrenaline. There were a plethora of slick looking beastly cars showcased, hence we tried to narrow down the list and picked the best out of the lot.
Here's our pick of the most thrilling cars showcased at this year's edition of the Geneva Motor Show.
911 GT3 RS
Porsche showcased their 911 GT3 RS, a spruced up version of its maniacal hypercar, the 911 GT3. It's powered by a 4 litre 6 cylinder engine churning out 500HP and 458Nm of torque. Considering how superlight the car, these numbers are quite impressive.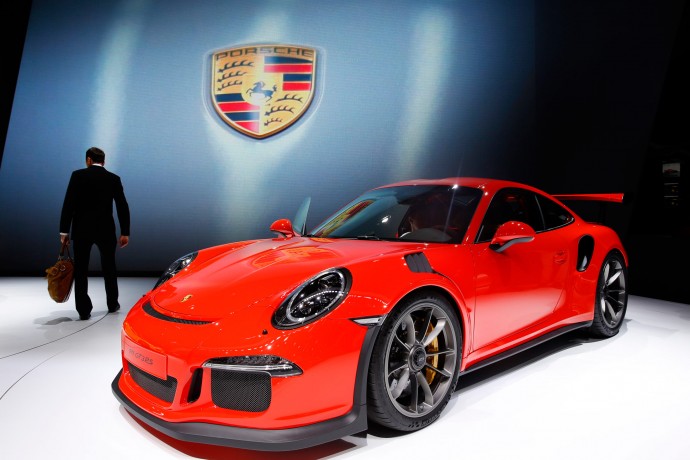 Mercedes AMG GT3
Mercedes showcased their manic pro racer – the Mercedes AMG GT3, the GT supercar's angrier sibling. Powering the AMG GT3 would be a naturally aspirated 6.3 litre V8 sourced from the SLS AMG GT3, while powering the drivetrain would be a six speed sequential racing gearbox. We can also expect a street legal GT3 version, word is there will be a GT Black Series version to follow.
Ferrari 488GTB
Ferrari has injected a does of nostalgia as it unveiled its first-turbo charged – the 488 GTB, inspired by the 1975 race car 308GTB Ferrari. Its the first turbo charged car made in decades, and gets a completely new engine unit sourced from Formula 1 racing technology.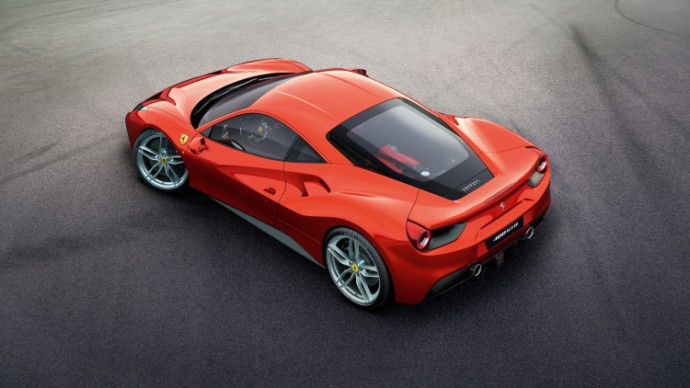 Koenigsegg Regera
Koenigsegg in English means 'Crazy' and the Swedish manufacturer has yet again pushed the boundaries of automobile engineering. Meet the Regera hybrid, it belts out a massive 1500 HP courtesy of three electric motors that combine with a V8 twin turbo that makes the car simply a force to be reckoned.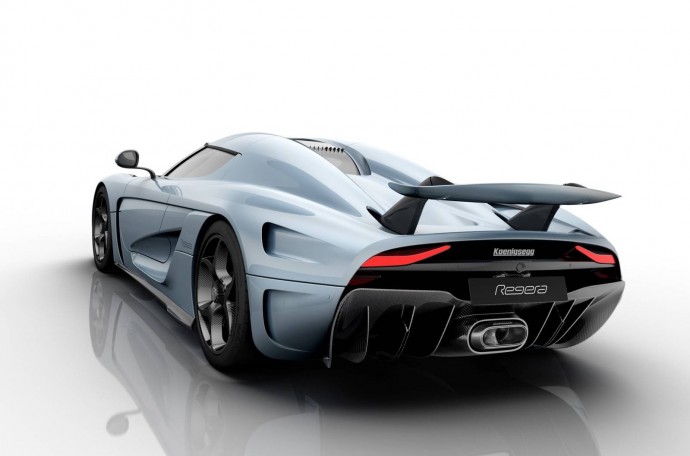 Aston Martin Vulcan
Aston Martin finally lifted the veil of its most extreme car till date – the Vulcan hypercar, surpassing the mighty One-77. The car's name gets inspiration from a jet bomber named the Vulcan. This maniacal beasts gets a V12 engine pumping out 800 HP, Vulcan thrives on a greater power to weight ratio, and Aston Martin notes, more than one of their GTE track only supercar. Along with the full composite construction, Vulcan features massive 380mm Brembo carbon brake discs bundled with 19 inch Michelin tyres and a six speed Xtrac sequential gearbox.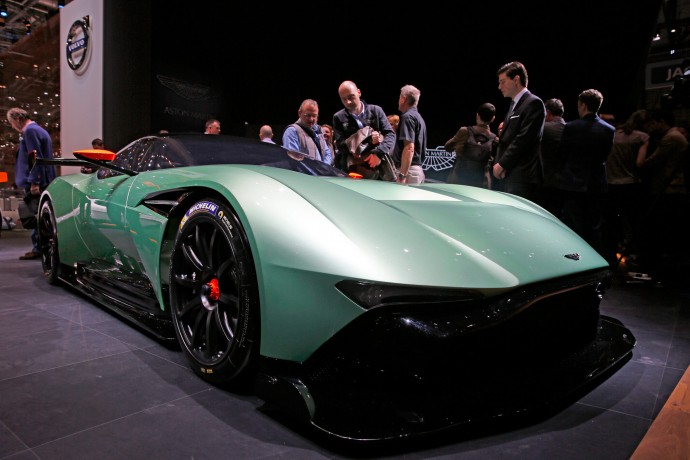 Lamborghini Aventador LP 750-4 Superveloce
Inspired by one of the most wacked out and outrageous production cars ever made, add 50 HP and cut down 100 pounds, and we have the Superveloce. An amped up version of its predecessor, the Aventador Supervolce gets a beefier 6.5 litre V-12 engine churning out 750 HP and 375Nm of torque. The car zips from 0-60mph in just 2.8 seconds while top speed is pegged at over 217mph.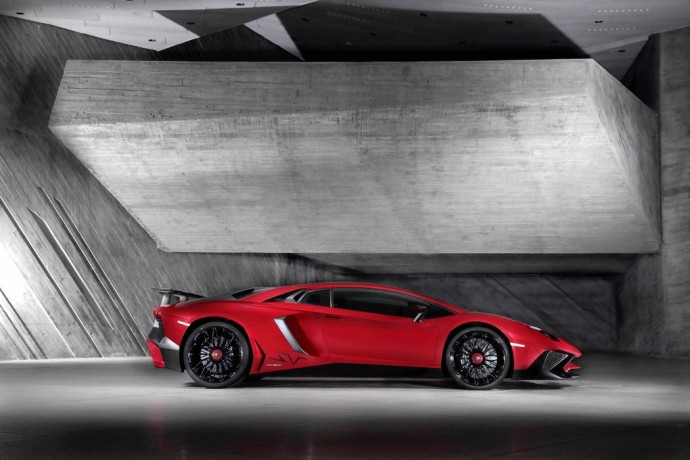 McLaren 675 LT
This tarck only Mclaren is all about More Power, More Downforce, More Roar. The 675's 'Long Tail' also acts as a bigger active airbreak at the rear, which the company claims combines with "dramatically enhanced styling" for optimised aerodynamics, giving 40 percent more downforce than the 650S.
It gets a M838TL V8 engine rooted in all McLarens. As the name signifies, the peak power is now 675HP, with a thumping 666bhp at 7100rpm. McLaren claims this gives the 675LT an "electrifying, engaging and visceral" drive. Numbers do back up these claims, it zips from 0-62mph in just 2.9 seconds while top speed is pegged at 205mph.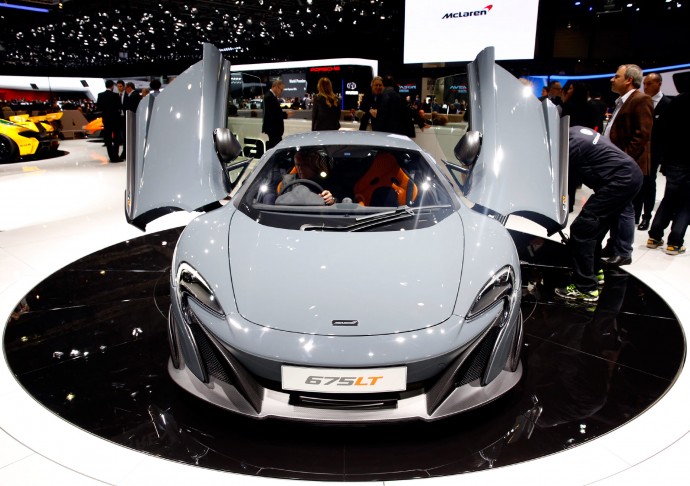 Buggati Veyron Grand Sport Vitesse La Finale
Marking the final chapter after a successful ten year run, the last Buggati Veyron is appropriately titled La Finale boasting a massive 1200 HP. The special Veyron also features "La Finale" carved on its exterior. It gets the most potent version of Bugatti's quad-turbocharged 8.0-liter W-16, belting out 1183 horsepower and 1106 pound-feet of torque. It zips from 0-62 mph acceleration in just 2.5 seconds and a world record top speed of 254 mph.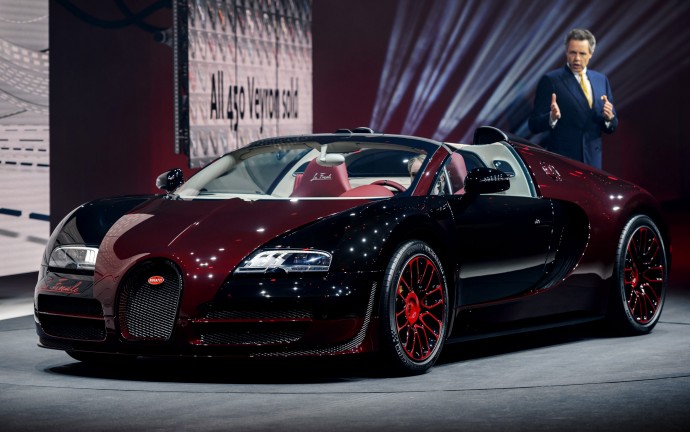 Audi R8
The next gen supercar from Audi does look much different than its predecessor going by its outer demeanour, but make no mistake, there's a lot new underneath. The longstanding mid engine R8 line has been replaced with the new R8 e-tron, an all electric engine unit boasting a much greater capacity and range than the Tesla Model S. The new engine range includes a 540bhp V8 and a 610bhp V10.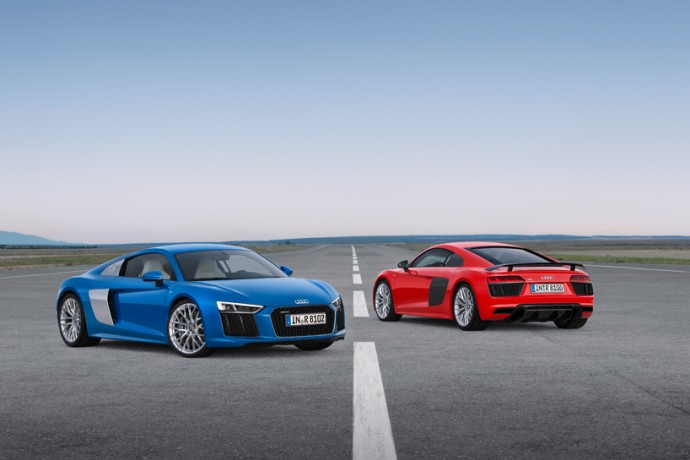 Ford GT
Not much was revealed about the 2015 Ford GT at the 2015 Detroit Motor Show. Though word is that price of the Ford GT will be at par with the Lamborghini Aventador i.e about $400,000. It gets a twin-turbocharged EcoBoost 3.5-liter V-6, a carbon fiber and aluminum structure, and some great aero aids.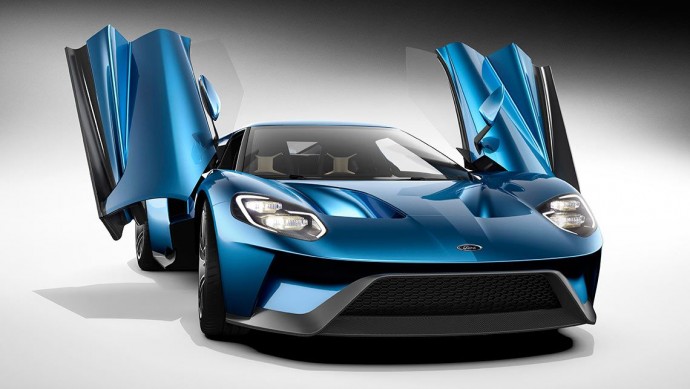 ---
---
---